Persona-driven recruitment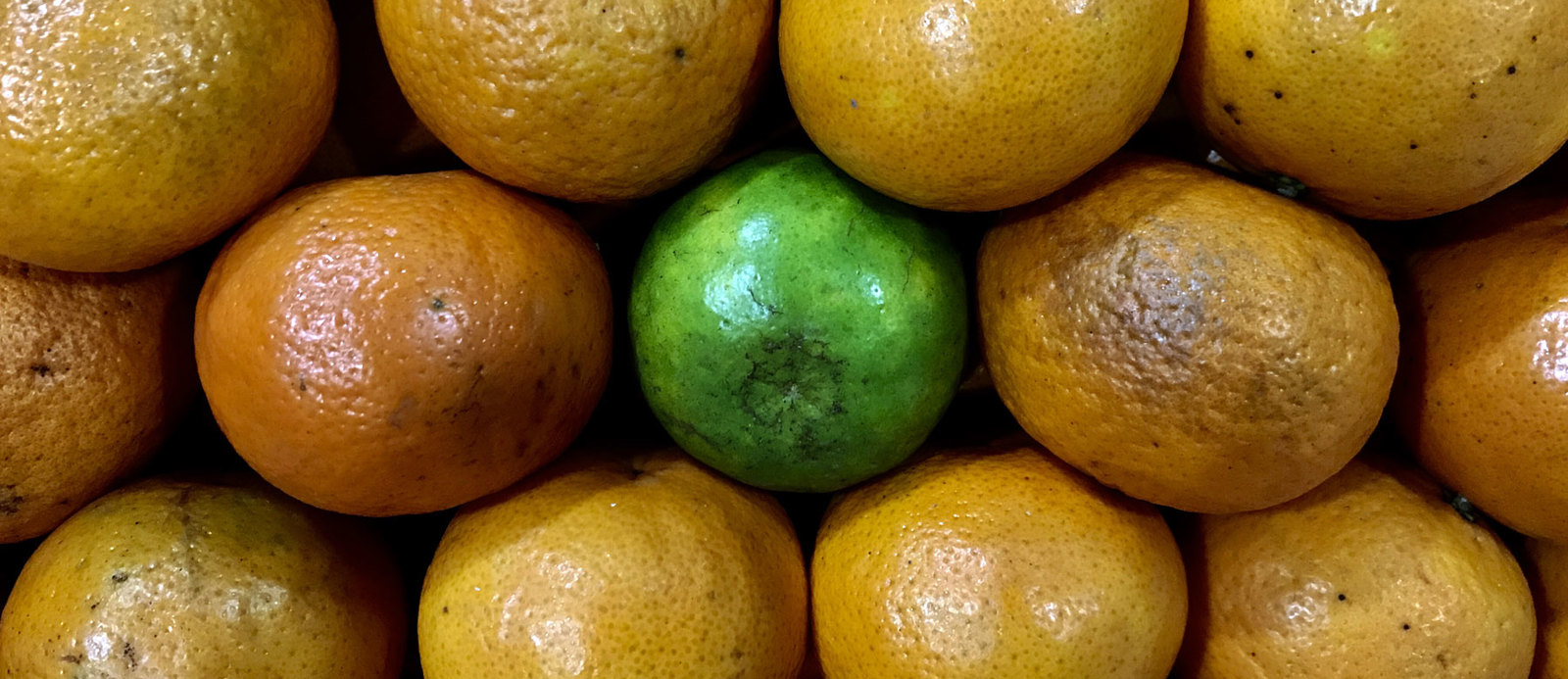 In 2015, American Express relocated several of its service functions to the Philippines. Historically, they had outsourced customer services to BPO centres, so their employer brand awareness was low.
To support the market entry American Express needed to create interest and awareness among relevant target groups in the local area. They teamed up with Maximum to develop an end-to-end integrated media campaign – from research and creative, to media buy and ongoing campaign management and optimisation.
Market research
Research was conducted to assess potential risks and opportunities. The insights from the research formed the basis of the media strategy:
Media consumption and behaviour
Online market and demographic research gave insights on how best to reach the target audience in the right place, right time, and right way.
One-to-one in-depth interviews
Helped to understand top performing contractors' roles and challenges in order to build a comprehensive target talent profile and identify pain points, and opportunities in the industry.
Competitor analysis
Looked at competitors' recruitment communication collateral, identifying conventional key messages and offers, trends, patterns and themes via on/offline media channels, in order to ensure American Express would present a differentiated employment offer.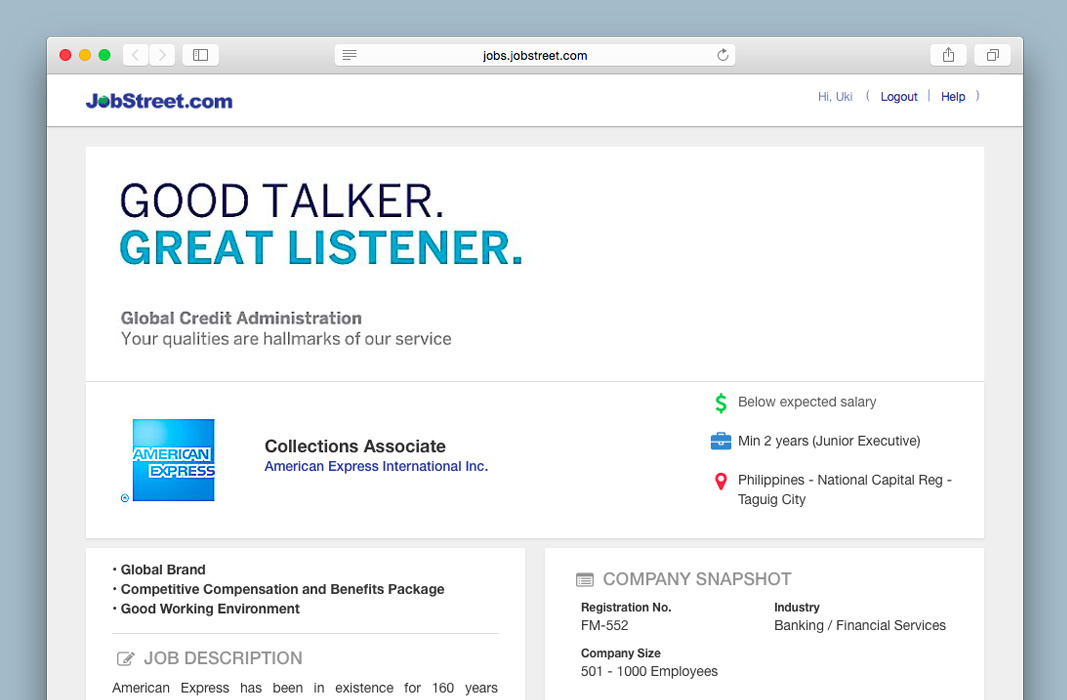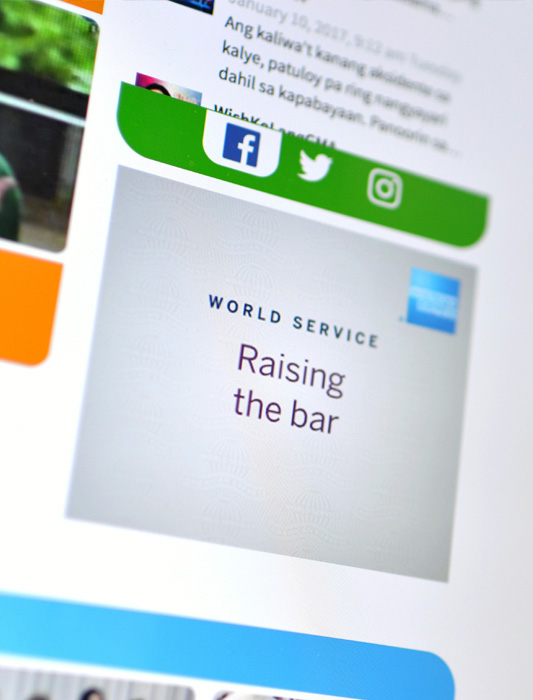 Tailored online media campaigns
American Express was hiring talent for three different functions. Maximum identified three distinct target talent personas detailing unique skills and behavioural profiles. Run in parallel, Maximum created three communication strategies tailored and targeted to each audience group. For each campaign, unique creative was developed for online display banners, local job board ads, search engine ads, EDM and social media.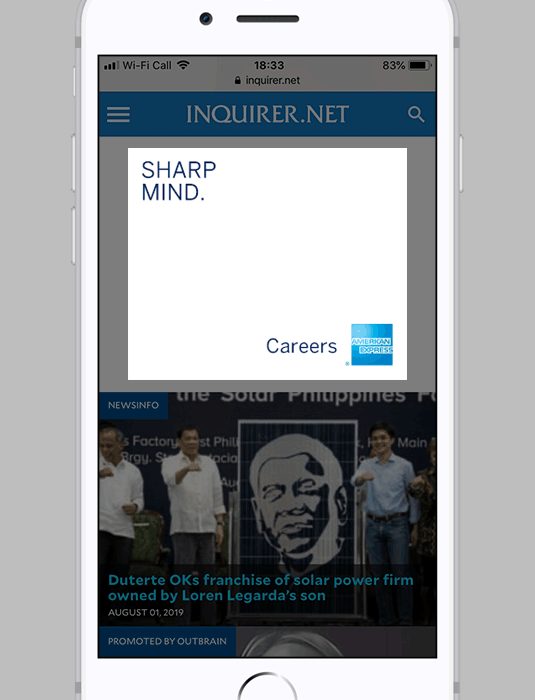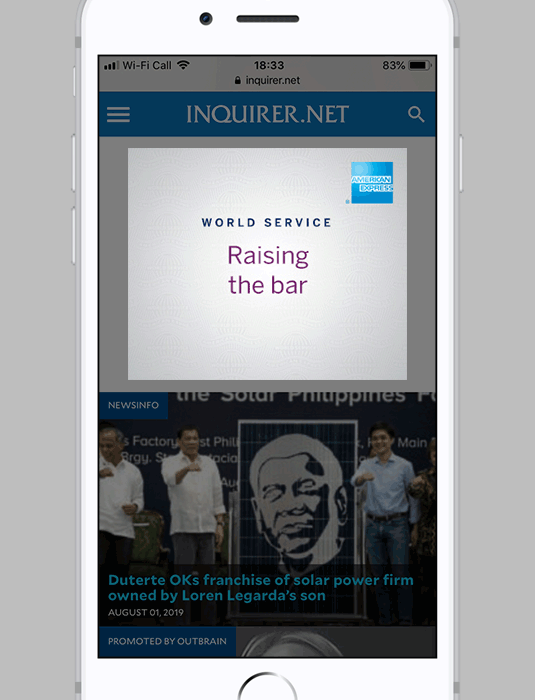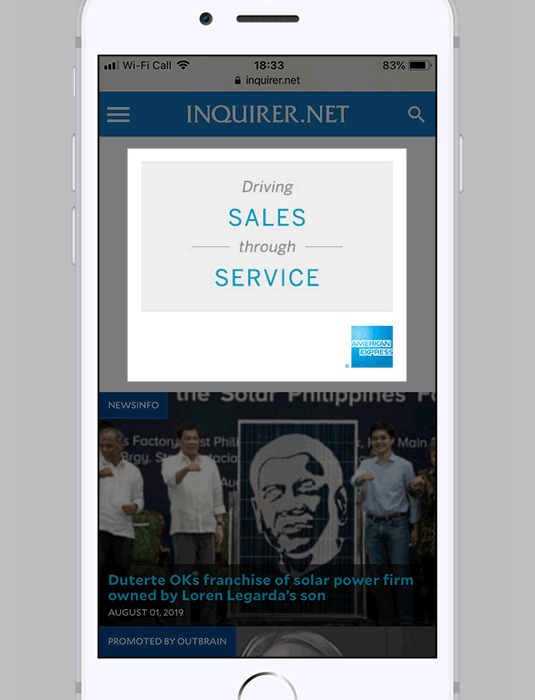 Complementary offline media campaign
A key market insight was the importance of offline media. With its new office located in the Bonifacio Global City (BGC) area where contact centres conglomerated, an outdoor media campaign would put American Express in front of its most relevant audience. To capture opportune job seekers in the area, lamppost banners, bus inserts and bus terminal adverts directed them to America Express' walk in centre for job enquiries.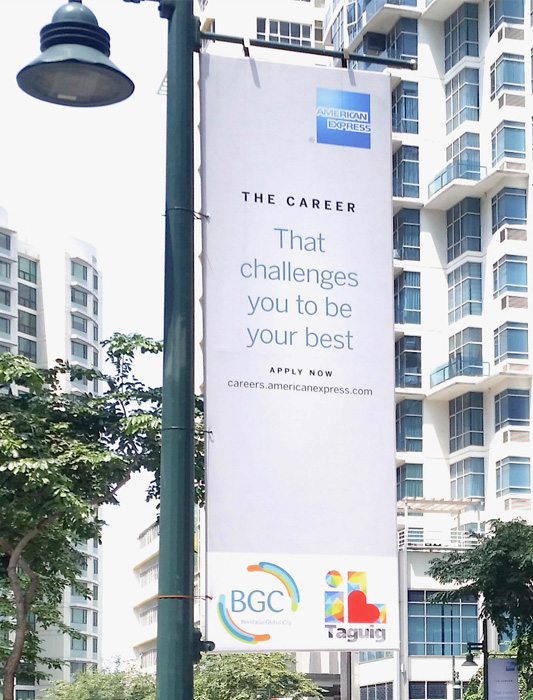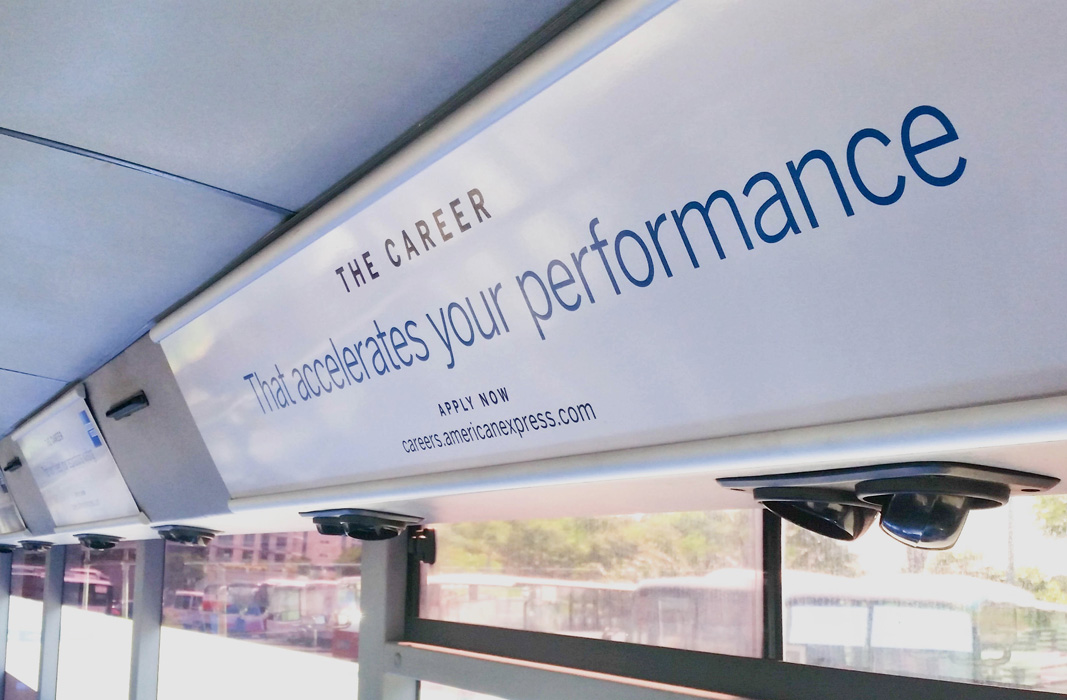 Results
6-month media campaign, 2015
Total impressions: 92.5m
Total clicks: 230k+
Overall CTR: 0.25% (x240 previous benchmark)
Hires: 99% of roles filled
American Express's hiring needs remained high as they expanded year-on-year, building the customer service team from ground up. Maximum has been helping American Express refresh the creative assets and manage and optimise the talent attraction campaign.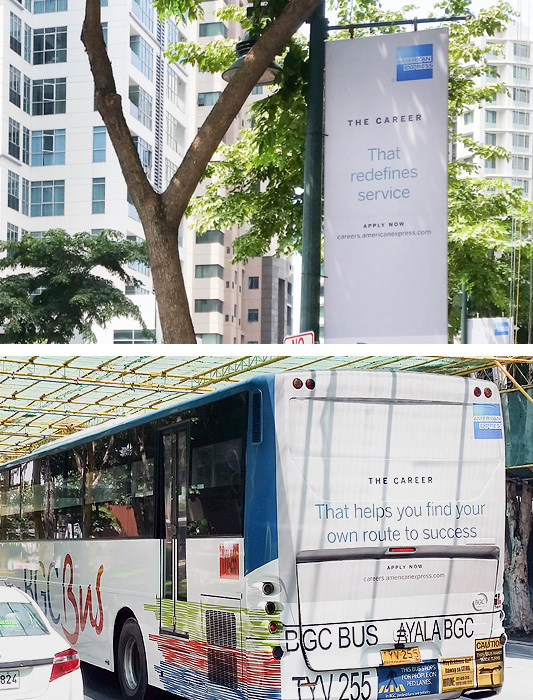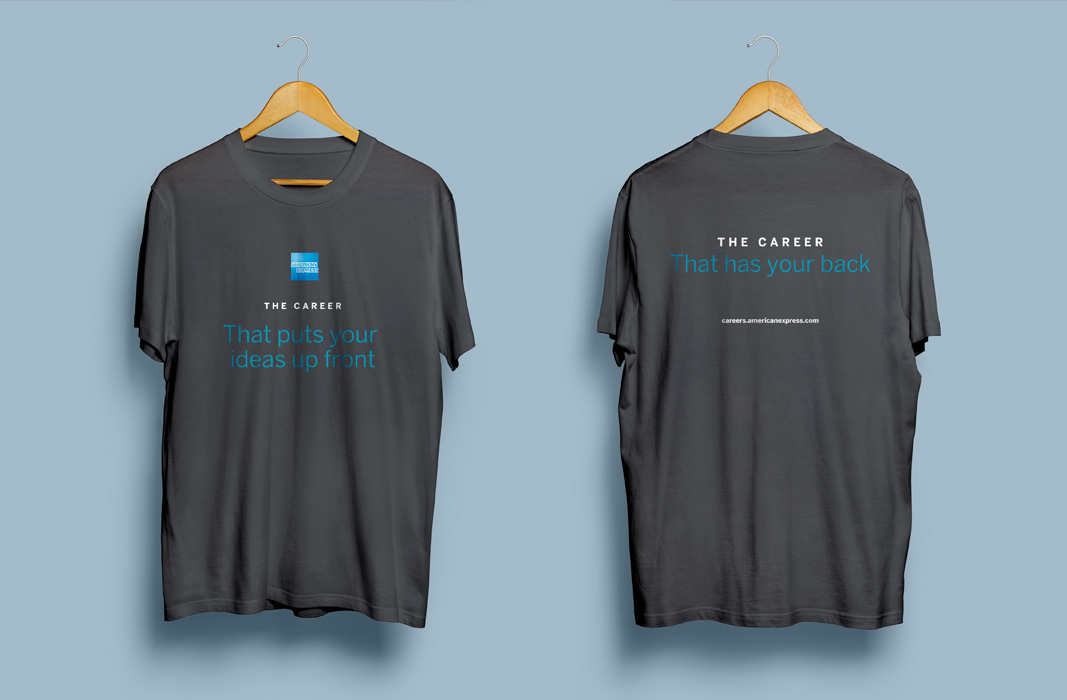 Let's talk
If you want to know how a strong Employer Brand can reduce the overall costs of attracting, engaging and retaining talent, or are facing a talent-related challenge that has no obvious solution, our team would be delighted to sit down with you for an obligation-free chat.
Contact us
More work