Making the number one in the world the number one in China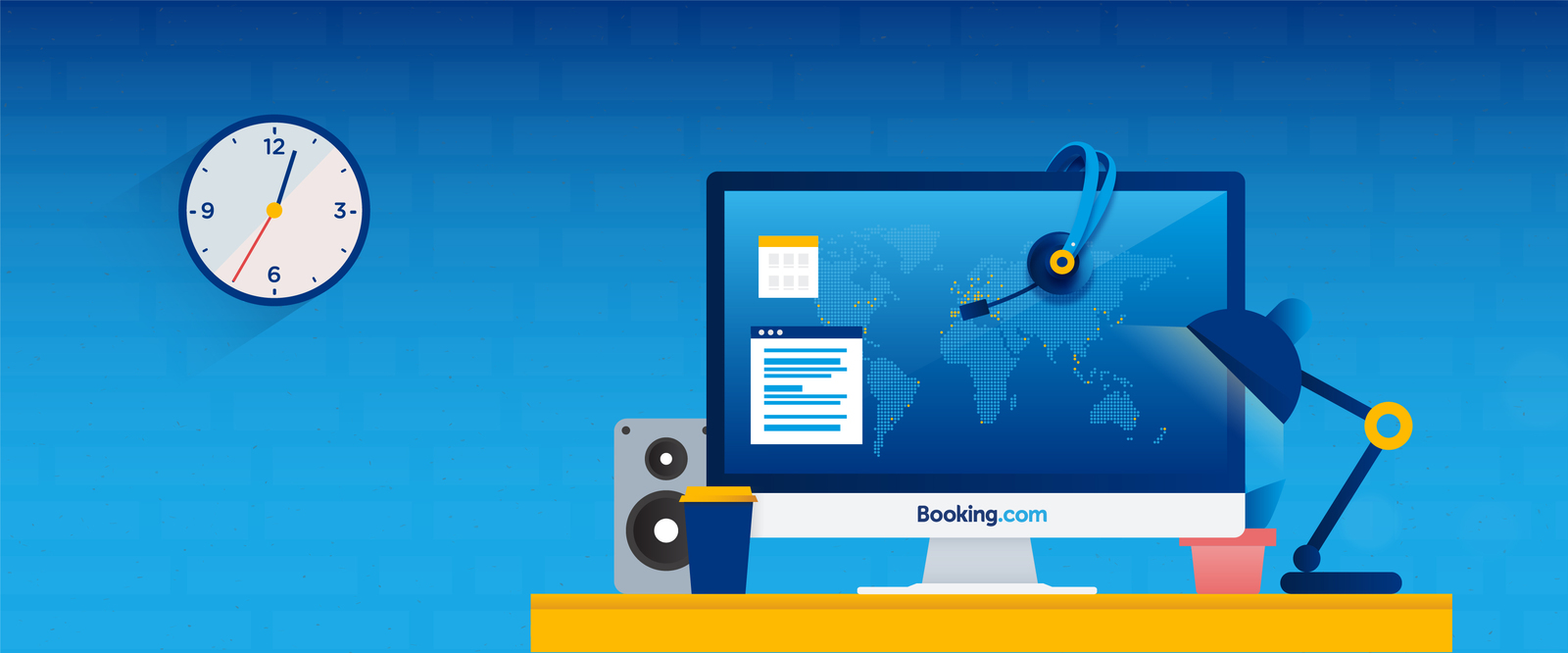 With more than 17,000 employees across +200 offices, working hard to find the best accommodation for travellers and add more comfort to their trips, Booking.com is the world's leading online accommodation booking website.
Although globally well-known, Booking.com's brand awareness in China is comparatively low. But growth of the China business led to increases in their hiring targets. In order to meet them, they needed to create a stronger employer brand presence in the market. In 2018 they partnered with Maximum to help them do it.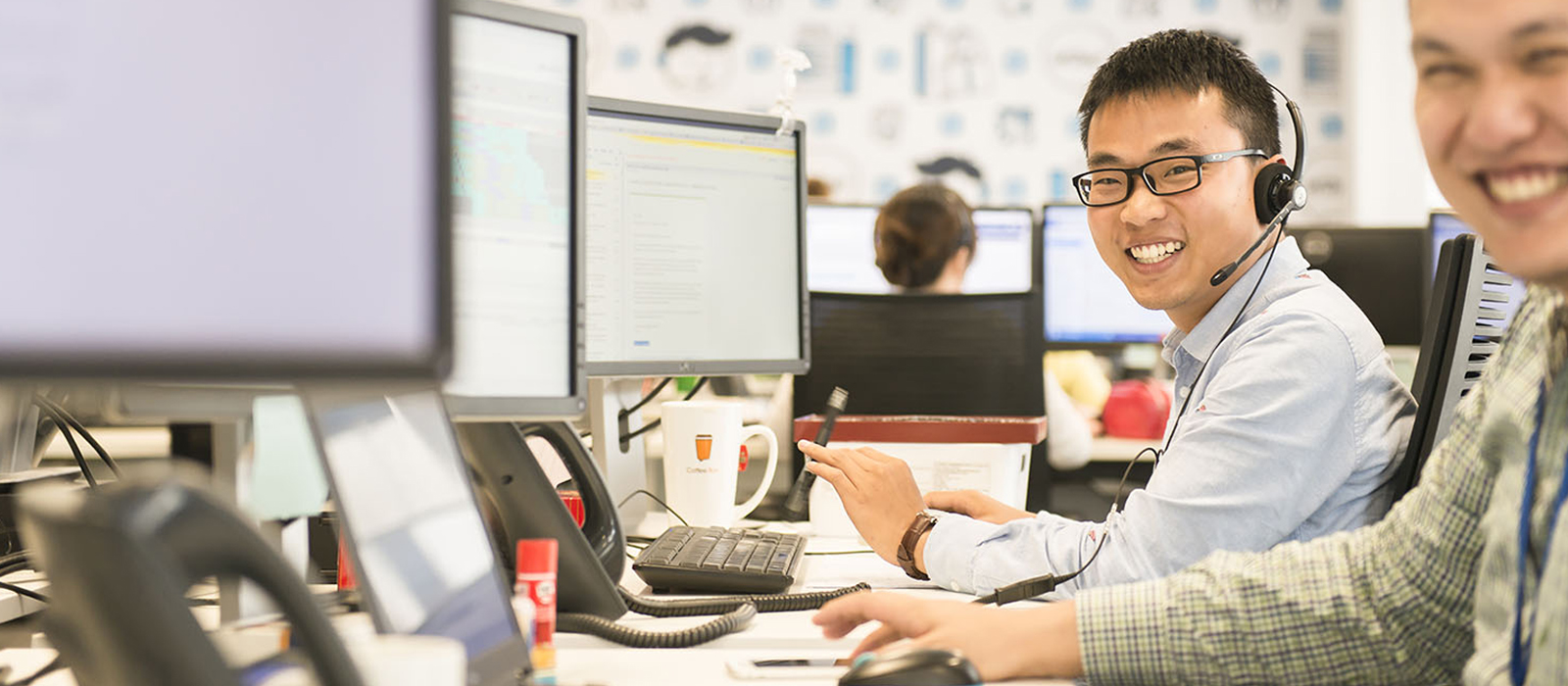 Employer brand raising on WeChat
WeChat is the biggest Internet platform and mobile app in the world, also known as China's "super app". The centrepiece of the employer branding campaign was a bespoke HTML5 WeChat channel developed for Booking.com. There were two distinct target audiences, Tech and Customer Service. Maximum created custom graphics and animations for each target audience to bring out Booking.com's company culture and target-specific messages.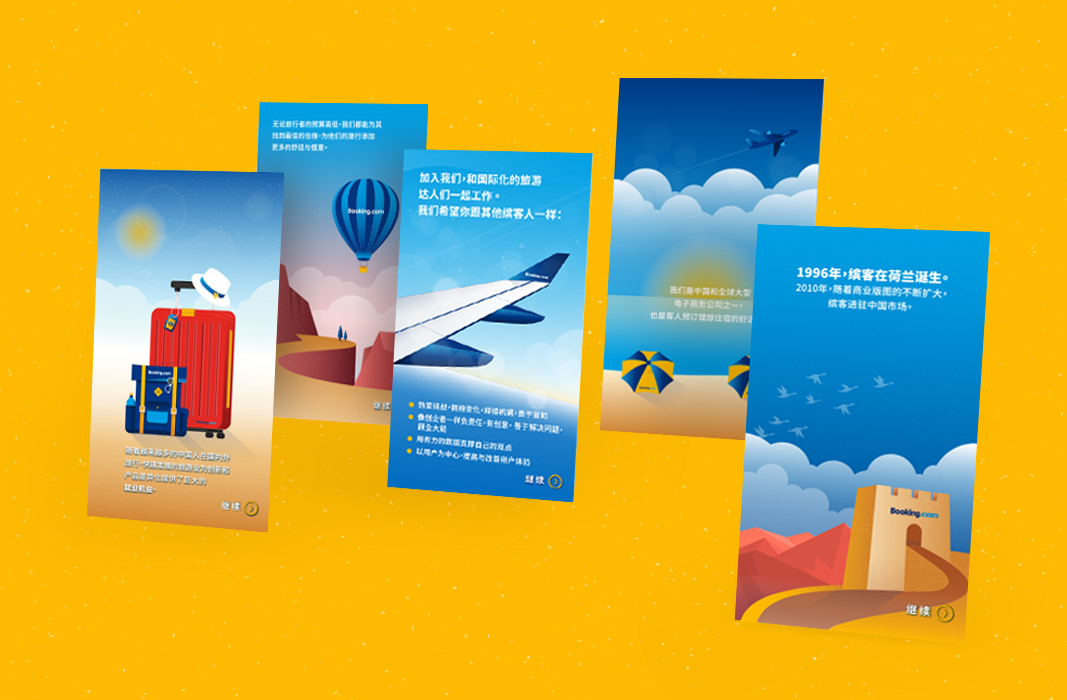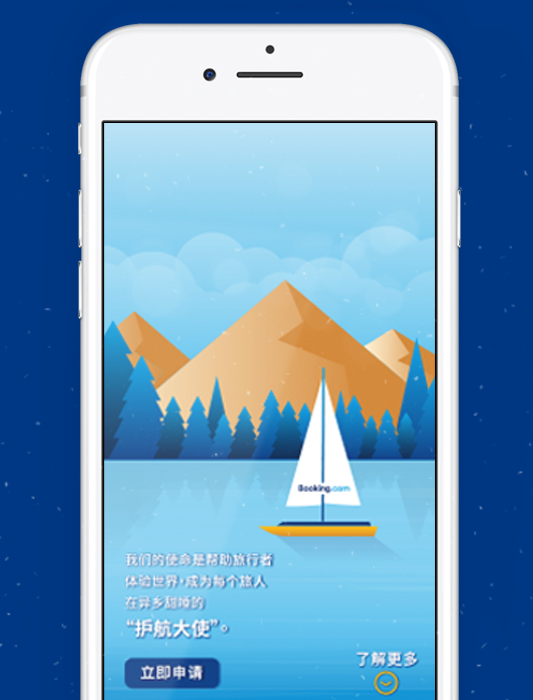 WeChat careers channel
The WeChat channel was set up as a mini career site, including information of Booking.com's company background, its offices in China, its diverse and innovative culture, CSR efforts, Tech and Customer Service team information, and direct links to the ATS to make the user journey smooth and job application process seamless. The channel design was graphic and photography-led, with the use of a combination of block colours, icons, patterns and minimal copy that fit the brand.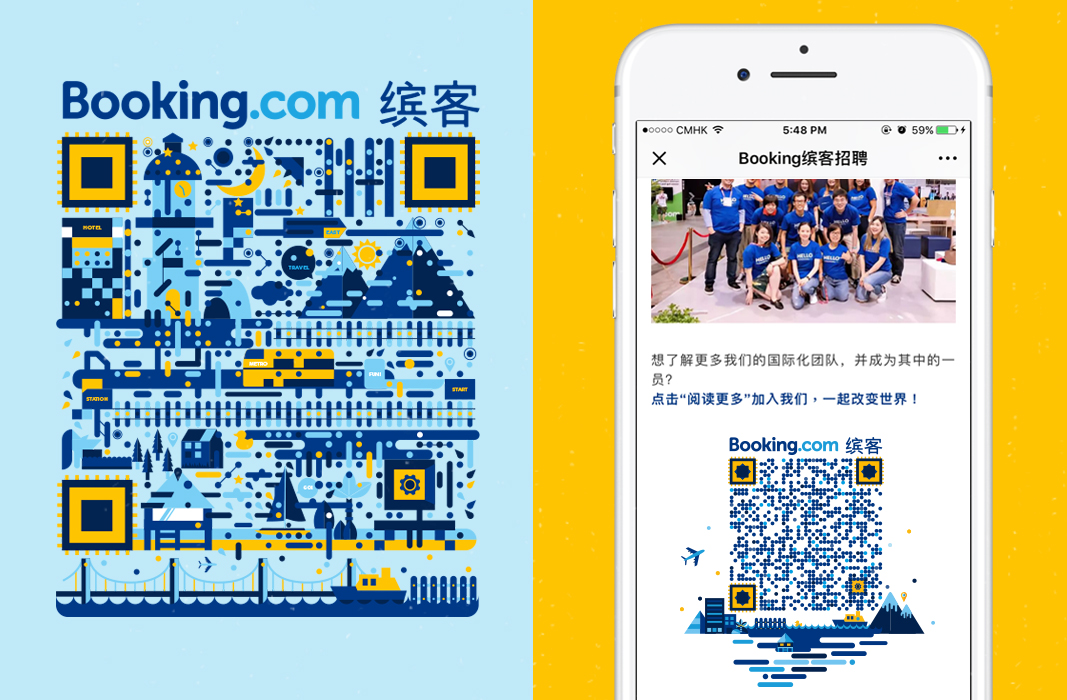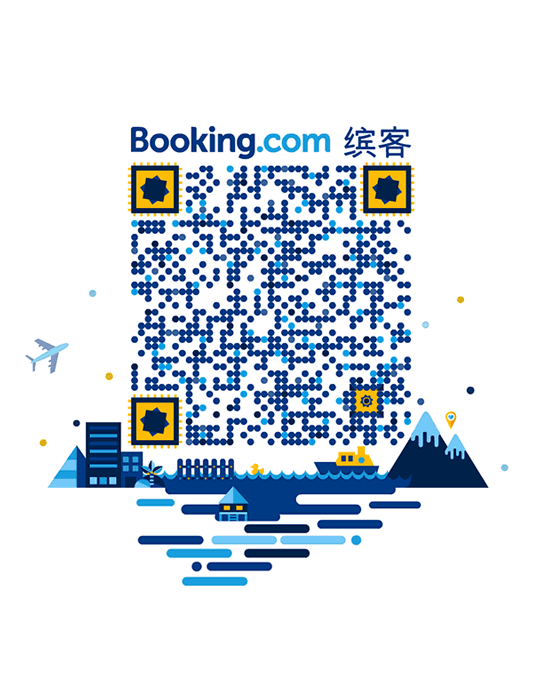 Promoting the WeChat channel
Maximum partnered with various key-opinion leaders (KOLs) on WeChat to announce the launch of Booking.com's new WeChat channel. These KOLs widened Booking.com's audience base and helped increase its follower numbers. To help drive additional traffic, a bespoke QR code for Booking.com was posted on LinkedIn and KOLs' articles, embedded in company email signature and used during Booking.com's offline recruitment activities.
Apart from WeChat, job boards are also a popular channel for jobseekers. Maximum coordinated with the four biggest job boards in China for Tech and Customer Service talent. Working with the job boards, Maximum helped customise the job board service plans and advertisement placements. On top of this, Maximum also designed and set up Tech and Customer Service customised pages and banner ads on the job boards.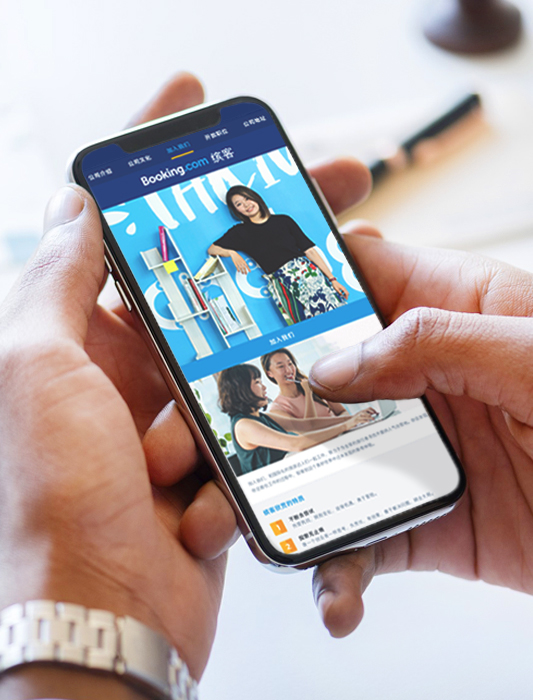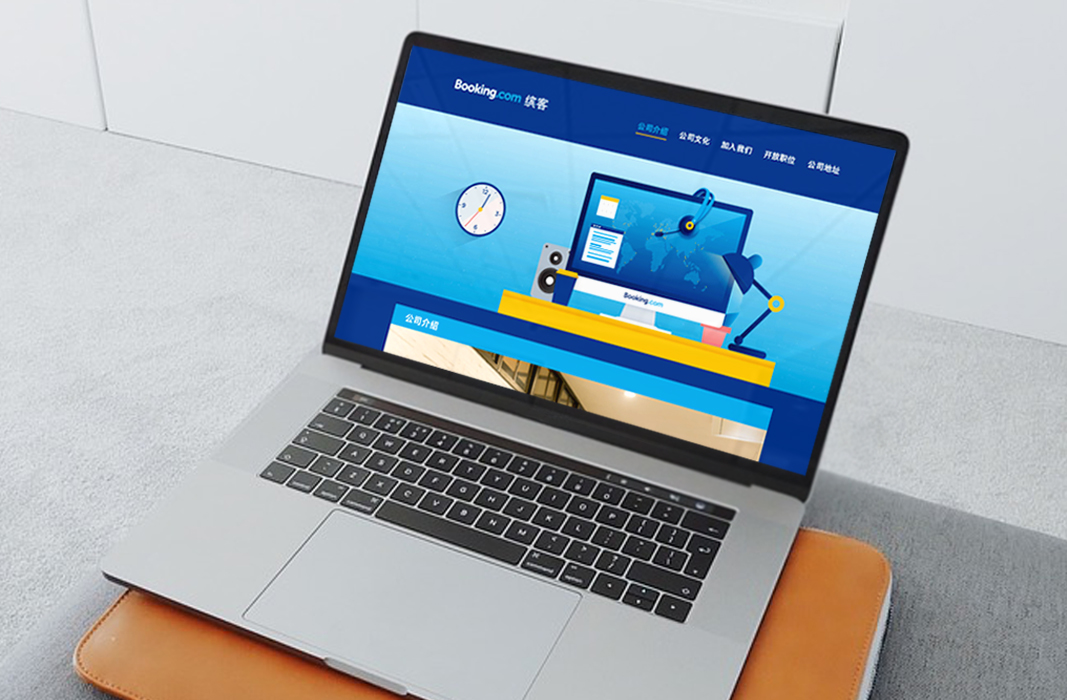 "This partnership became an example of great client-agency collaboration. Our content and campaigns have always been treated with diligence, attention to detail and urgency when needed. The projects managed by Maximum are helping us achieve our objectives in China and it's safe to say we wouldn't be able to do it without this trusted partner. "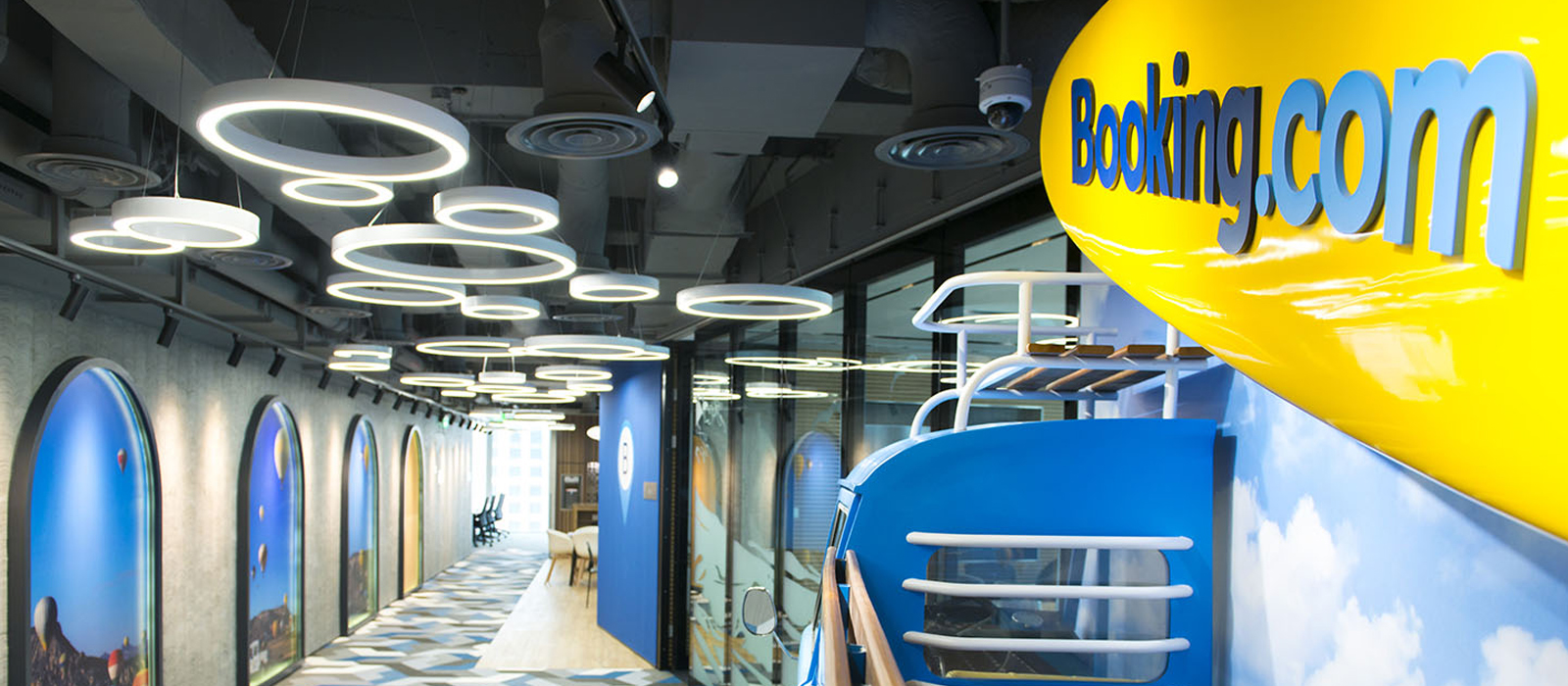 Let's talk
If you want to know how a strong Employer Brand can reduce the overall costs of attracting, engaging and retaining talent, or are facing a talent-related challenge that has no obvious solution, our team would be delighted to sit down with you for an obligation-free chat.
Contact us
More work