Getting hands-on to promote your Employer Brand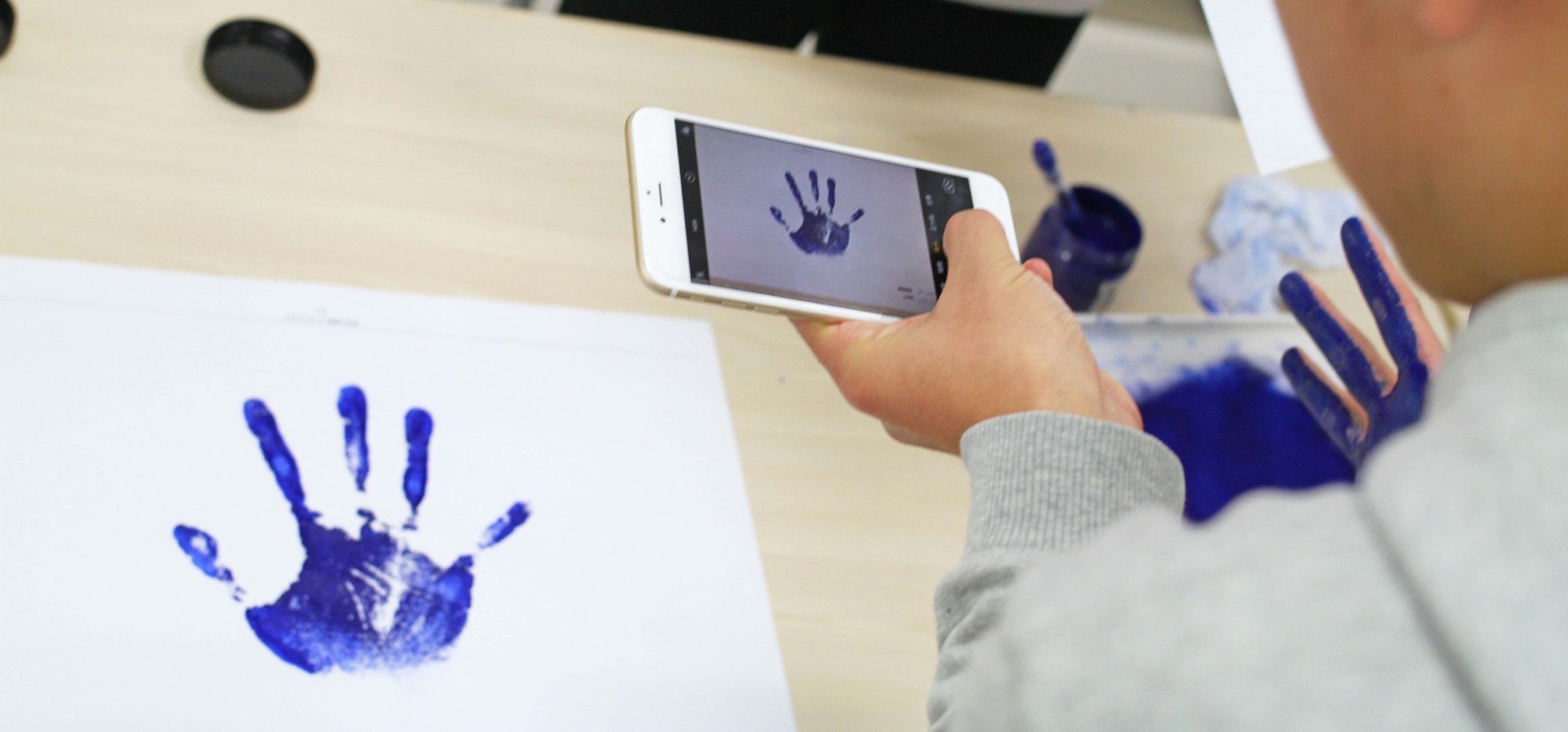 China's answer to Google
Founded in 2000 and headquartered in Beijing, China, Baidu is one of the most popular search engines and one of the largest internet companies in the world. Much like other search engines, such as Google, the Baidu search engine lets you perform web page searches and also search for books, maps, images, videos, and more.
As the dominant Chinese internet search engine company, Baidu is one of the most sought-after employers in China. However, in a booming market where recruitment competition is becoming a borderless world, Baidu knew it had to do something to stay top of mind when looking to attract young, talented people in IT and engineers who want to grow their knowledge and careers exponentially. Baidu wanted an attractive Employer Brand and Employee Value Proposition (EVP) that clearly articulate why people should work for them. Maximum was appointed to help achieve this.
Learning through research
Uncovering an EVP isn't just writing a laundry list of what your current employees like about working at your company. It involves careful collaboration with stakeholders internal and external to the organisation to uncover an authentic, actionable EVP.
Maximum's research team kicked off the campaign by scheduling interviews and focus groups with existing employees to reveal more accurate views about Baidu as a company, while eliminating biases or assumptions that may have existed.
The resulting EVP will be something that everyone in the organisation can connect to and be proud to promote through their work.

Don't just say it, show it
Using what was learnt in the research stage, Maximum worked closely with Baidu to identify the key attributes and emotions that attract staff, that Baidu wants to have associated with their brand. Maximum's next mission was to come up with a creative Employer Brand concept to promote Baidu's values internally.
Maximum's creative team wanted to come up with a way to celebrate each and every single employee because they are all a valuable team member whose input has been a crucial part of the company. Without them, Baidu wouldn't be where it is today. They are the ones constantly empowering their team and the organisation.
The 'Make Your Mark' concept was born.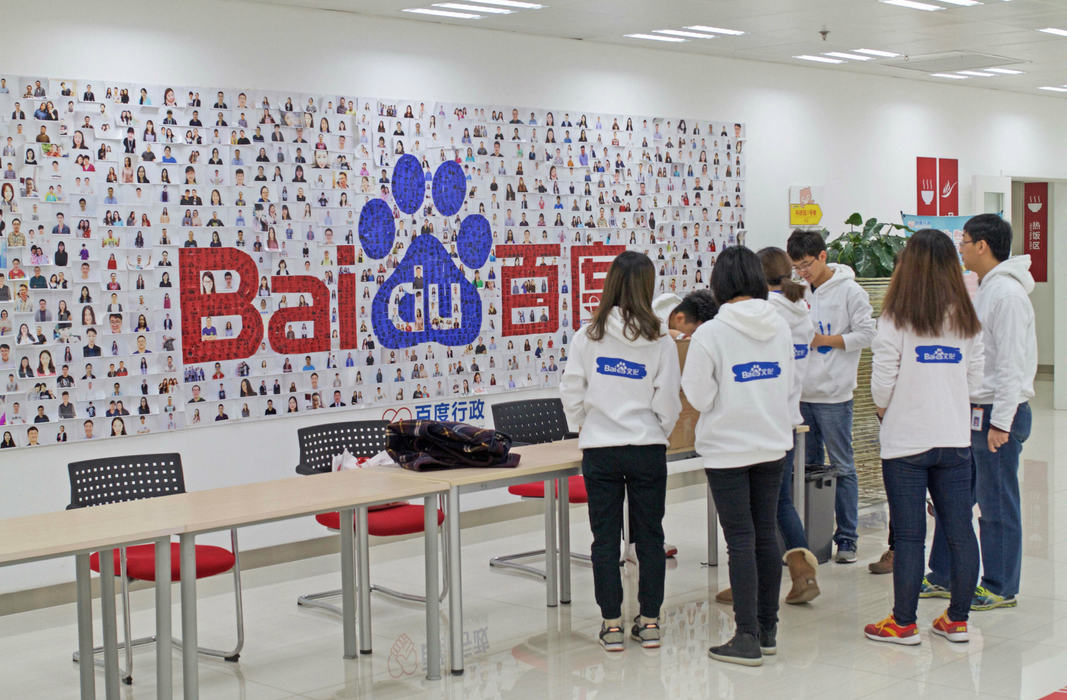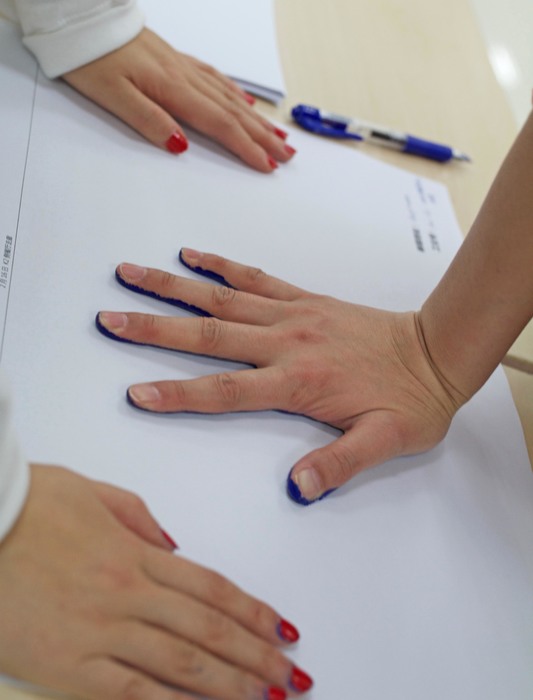 With a noticeable link to Baidu's logo, the 'Make Your Mark' concept was the beginning of a large-scale campaign that involved every single Baidu employee – turning them into architects of their employer's success.
Teams of volunteers, supervised by Art Directors, Producers and Brand Specialists, helped to collect every single employee's handprints at different campuses and locations in Beijing, Shanghai and Shenzhen.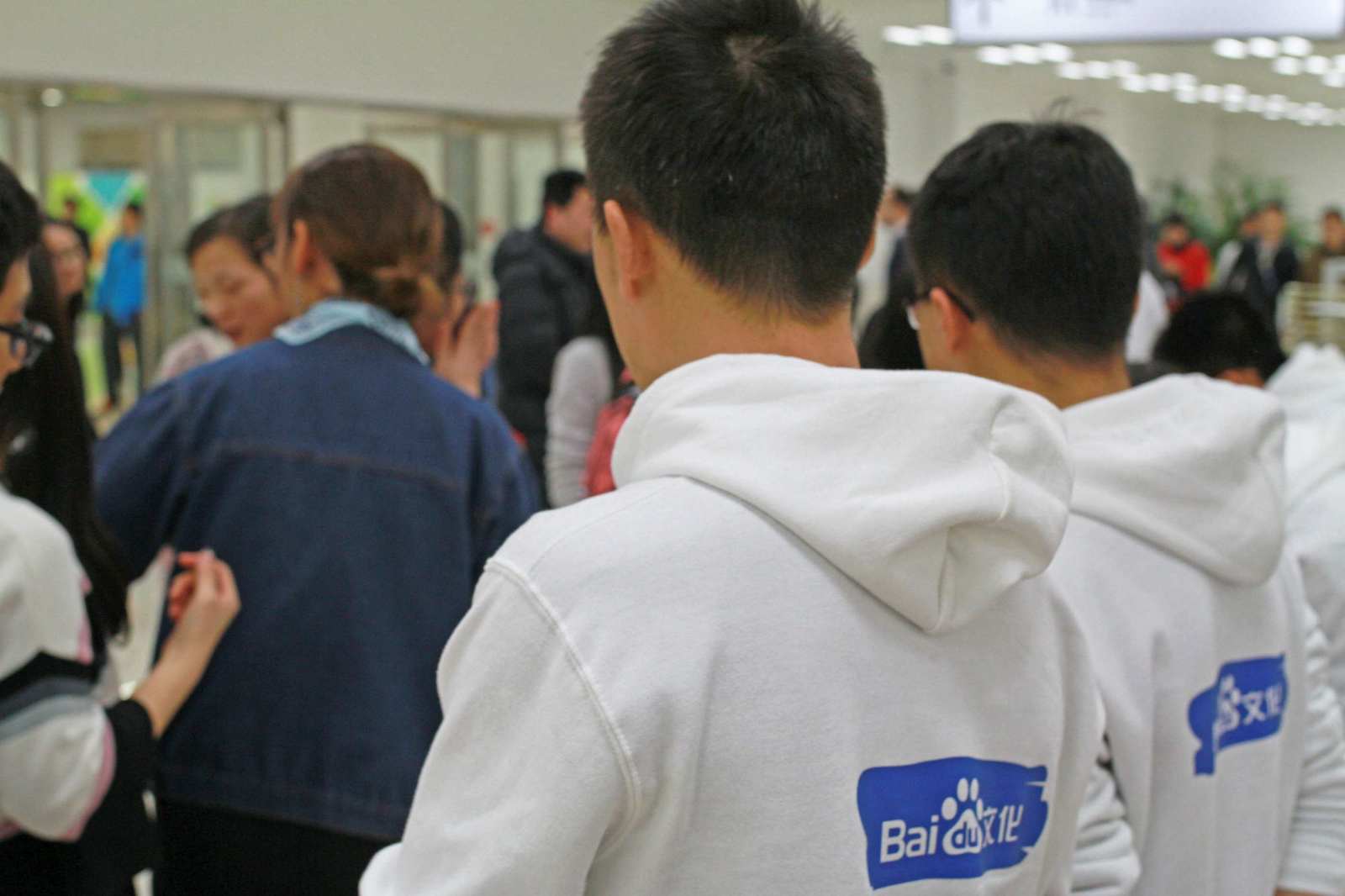 Rewarding staff recognition
Supported by teaser ads with payoff lines across 360˚ channels, the integrated campaign instantly became hugely popular and garnered praise, smiles, and applause.
To celebrate the success of this campaign, Maximum designed walls of fame, where each participants' handprints were added to 4x3m backdrops and showcased strategically around Baidu's locations.
Unique posters with their own handprints were also individually mailed to each employee along with a personal 'thank you' message for their support and inspiration.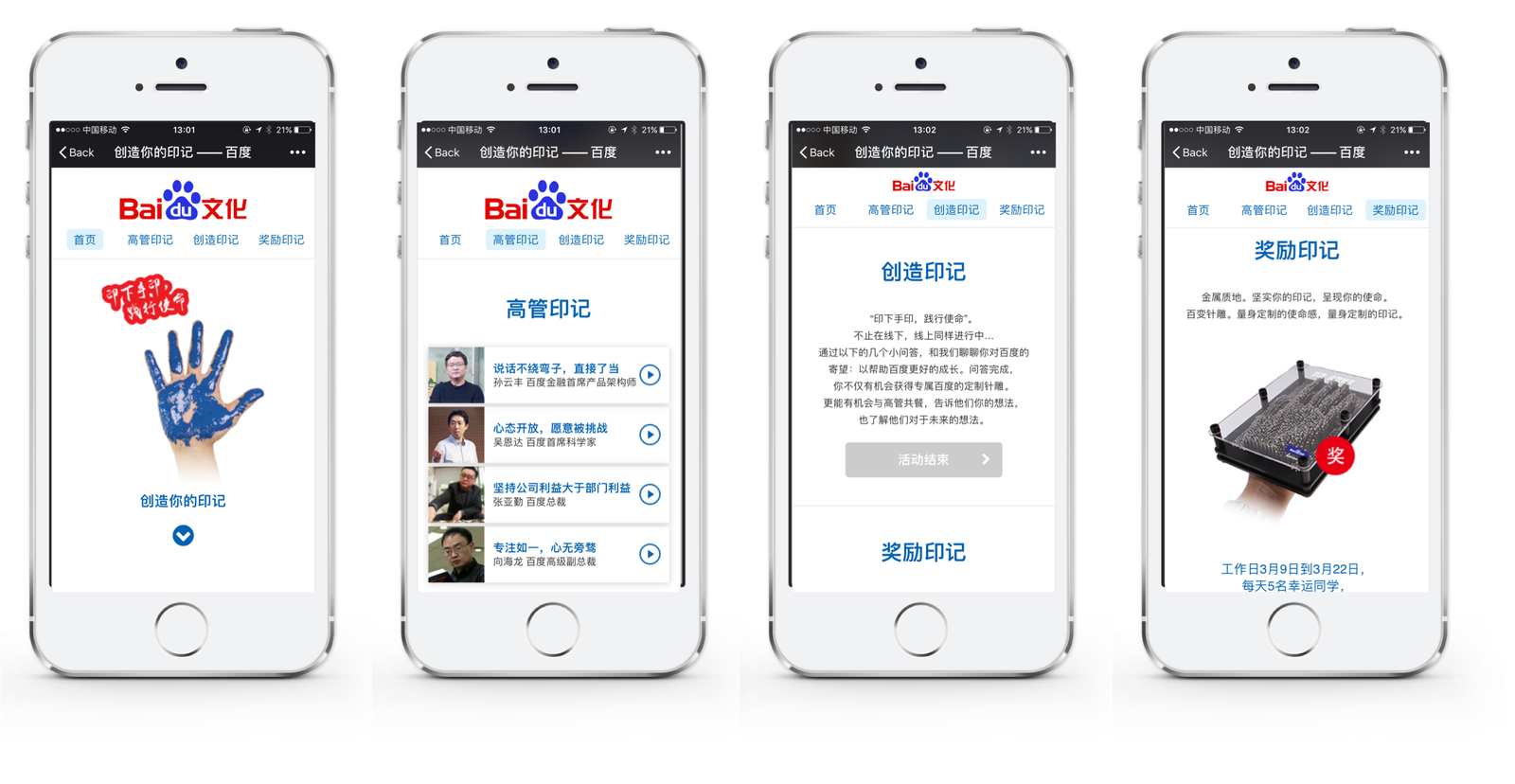 Was it worth it?
Post-campaign, a survey was conducted for feedback about Baidu's brand, the promoted 'Make Your Mark' value, and the overall campaign.
Gamified lucky draws and extra gifts were prepared to encourage participation and reward brand advocates.
And after days of excitement to anchor an employer value in everyone's heart, the 'Make Your Mark' campaign proved to be an inventive and tailored solution for a huge-yet-caring employer called Baidu.
Success & KPIs:
3,500+ participants
7x higher participation compared to previous events
500+ post campaign survey respondents
Winner of the HRoot & Wings - Best Employee Experience Award
Let's talk
If you want to know how a strong Employer Brand can reduce the overall costs of attracting, engaging and retaining talent, or are facing a talent-related challenge that has no obvious solution, our team would be delighted to sit down with you for an obligation-free chat.
Contact us
More work