Unifying a brand across multiple platforms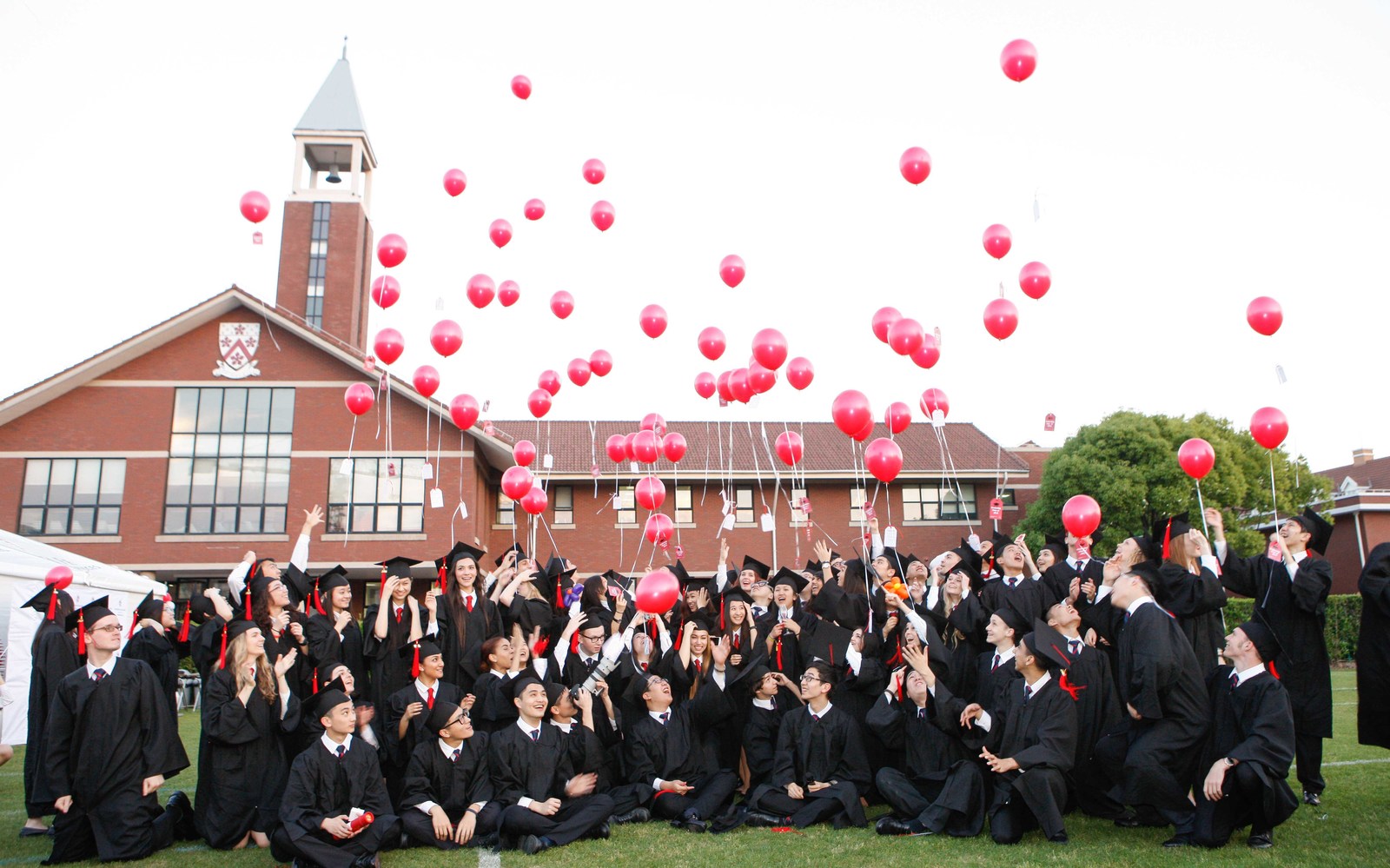 Founded in 1619, Dulwich College International (DCI) opened its doors to just 26 students in Shanghai in 2003. Enrolment at DCI schools has now grown to more than 9,000 students hailing from more than 60 countries. Their aim is to create the best schools in the world so their students can make a positive difference.
One College, Many Campuses
DCI is currently a family of schools with eight International Schools, two International High Schools and one sister group in Asia (Dehong Education). They all have one thing in common: their students consistently achieve academic results that place them alongside the world's best and gain them entry to leading universities and art institutions around the world.
The dynamic infrastructure of the organisation demanded a partner that could add value in dealing with digital marketing & recruitment efforts for student admissions as well as attracting the right teachers and non-academic staff.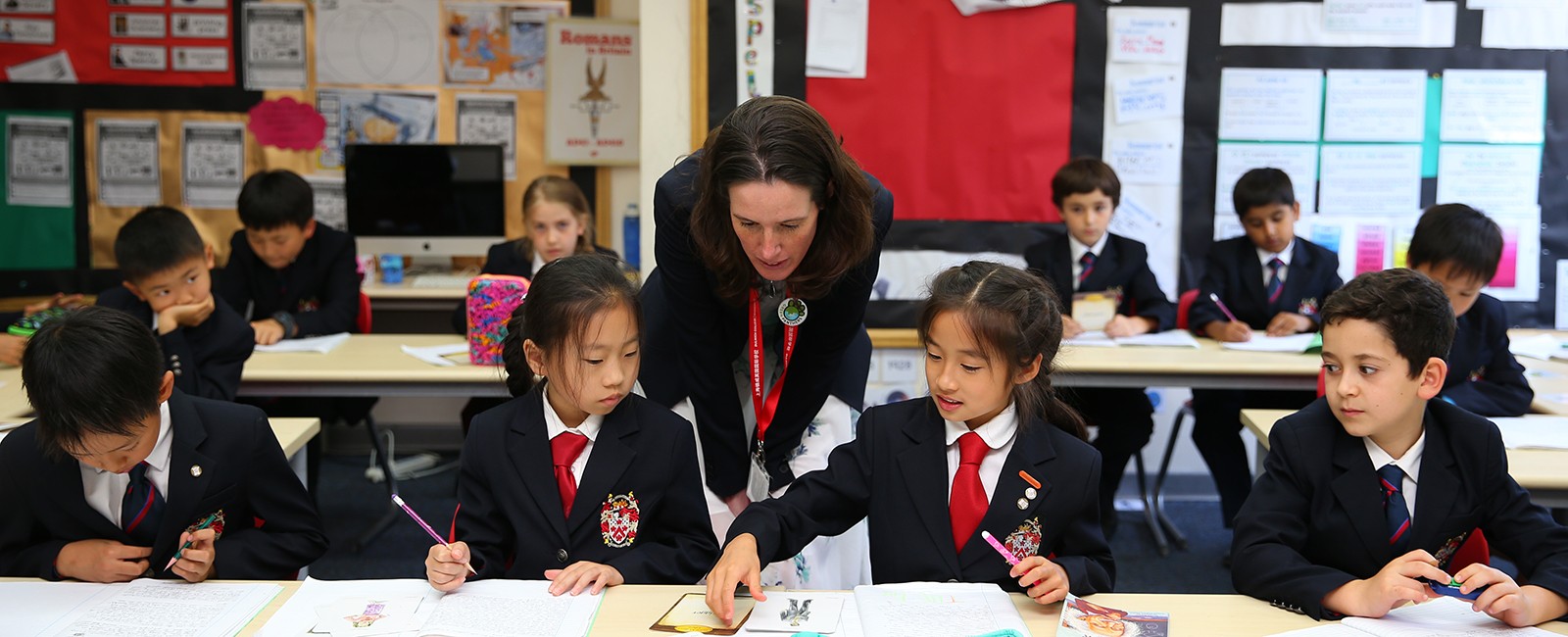 In 2016, Dulwich College International opened a new International School in the Minhang district of Shanghai Puxi. This created the first opportunity for Dulwich and Maximum to join forces and develop a recruitment campaign extension for the new International School in Shanghai Puxi, and make sure it ran in parallel with Dulwich's existing campaign to improve its student acquisition efforts.
Through a campaign using display ads and text ads on Facebook and Google, they managed to serve over 6 million impressions over a 2-month period.
This marked the beginning of a long-lasting strategic partnership with mutual respect, working together to reach common goals. The next challenge came with so many schools located in many different locations, with each one having their own individual website and communication content, which were separated from DCI group's.
The cluster of domain names and forest of websites made it troublesome and confusing when trying to attract the right students and teachers. In addition, it created challenges in terms of providing learning across the network and an easy way to connect internally. Maximum was called in to help structure DCI's main external communication channel, the group and school websites, and think of an internal learning platform.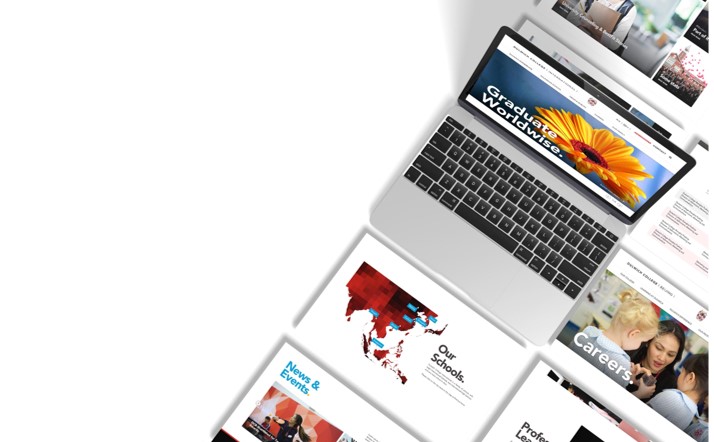 To consolidate or proliferate?
There are good business reasons for consolidating or proliferating websites. While both approaches are sound, conventional wisdom dictates that less or smaller is easier, tidier, cheaper and better. Therefore, Maximum believes that website consolidation should be synonymous with reducing website costs and improving website control, efficiency and effectiveness. The main challenge was connecting everything in one single system.
DCI's strategic purpose is to create the best schools in the world so their students can make a positive difference in the world, and this is reflected in their motto, Detur Pons Mundo, which translates as 'Building Bridges to the World'. Foremost in all DCI's decisions and actions is the credo Students Come First.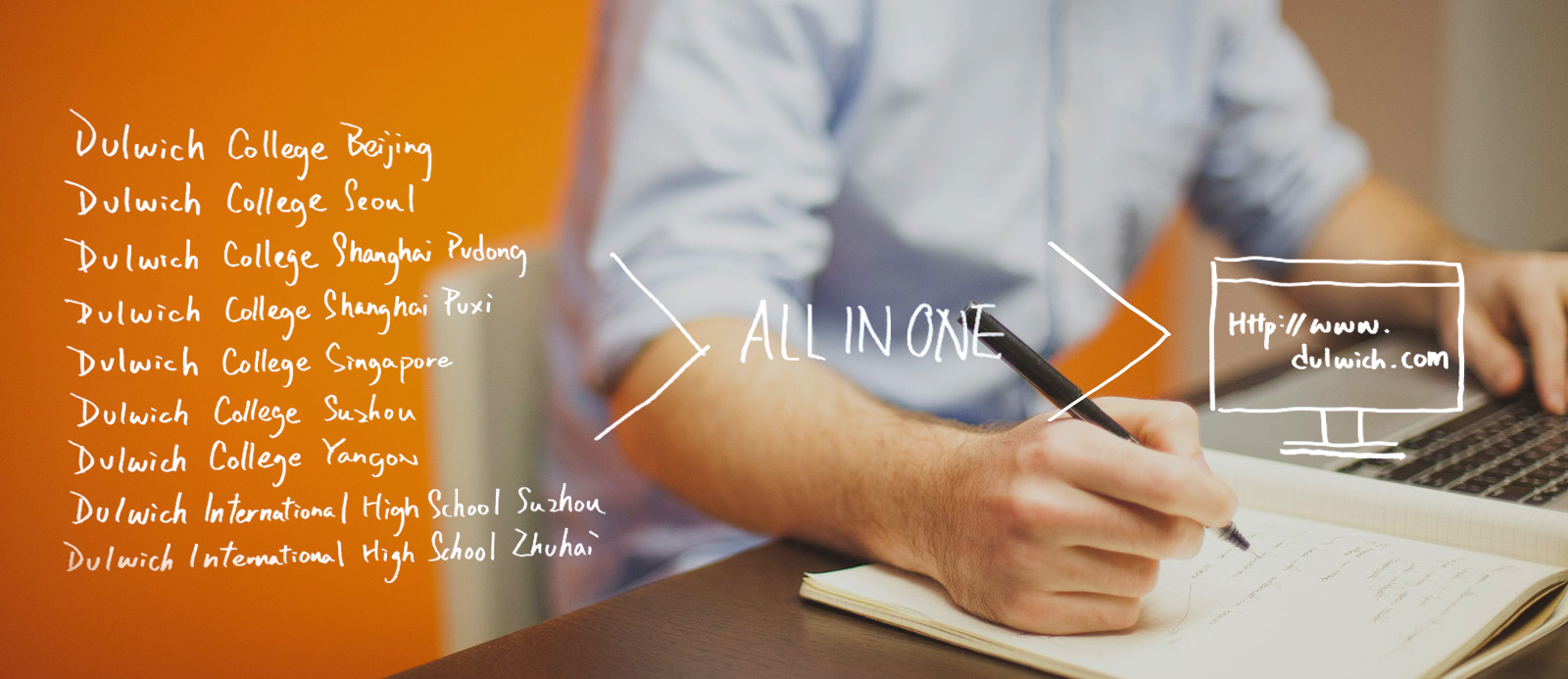 Heart of the matter
Keeping their strategic purpose in mind, Maximum created a unified platform that is mobile responsive under the DCI umbrella using one main domain (dulwich.org). Running multiple sites with disparate web content management (WCM) systems result in DCI's websites all having a different look and feel, and navigating differently, which is something visitors find tedious and disconcerting. With only one centralised content management system (CMS) in the backend as the solution, Maximum built a completely tailor-made platform from the ground up, with frontend templates to provide structure and consistency in style and layout.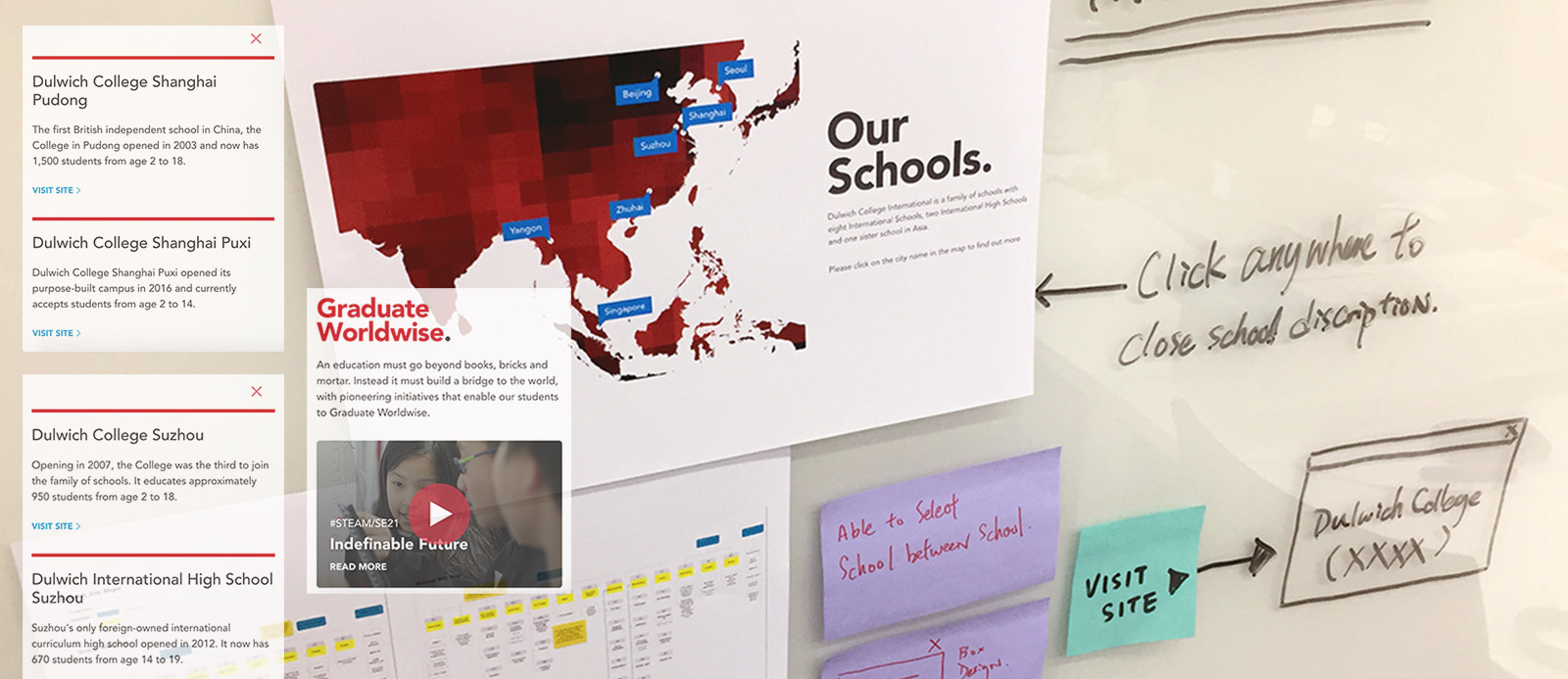 Why consolidation makes sense?
Consolidating all the websites into one system allows DCI to log in once to manage all of their sites, train their teams on only one platform, and reduce maintenance and development costs.
Other advantages include:
Top Technology – With multiple international schools and high schools, China serves as an important location but not the most 'internet friendly' when dealing with the Great Fire Wall (GFW). Using all the latest technologies, making the platform fast, reliable and above all China-friendly, Content Delivery Network (CDN) ensures all the rich content is being pushed from the closest node near any user, within or outside China.
Tailor-made CMS – Before, the cluster of domain names and forest of websites were a nightmare to manage, especially the content. Now, with one main domain under which the schools are provided with their subdomains, content contributors now have direct and easy access to content creation, editing and publishing functions, and without requiring technical skills to control their own sites or subsites as needed.
Brand Consistency – Before, the decentralised content management was leading to inconsistent communication. Now, the CMS provides a framework, regardless of whether the school is in China, Singapore, Seoul or Myanmar, or any other location, you get the same style and layout, the same group content, and one educational philosophy but with school-specific/unique content available in English, Chinese and Burmese.
Admissions Management – Before, the collection of admission enquiries and forms happened only on school level, which made it extremely difficult to control and manage. Now, there is central database management in place with an export functionality built into the CMS, which can be managed groupwide and by schools.
Recruitment Portal – Before, the vacancies provided in the applicant tracking system (ATS) were quite static. Now, an RSS feed (API) that is integrated with the ATS and built into the CMS feeds the vacancy information through to the group and schools, pre-filtered per school on the school subdomains, and presented in a more dynamic and engaging way.
Internal Learning Portal – Based on the same top technology and brand consistency, this has been separated from the backend for security but is hosted under the same main domain umbrella. Serving as the central hub to communicate programme information, provide professional learning and convenient access to staff directory database across the network (including the sister group, Dehong Education), this also allows staff to create their own customised profile page.
Analytics – Before, there was no overview or no bigger picture to see. Only some loose data available on certain schools were collected and tracked. Now, Google Analytics is in place with sufficient events and goals to ensure proper tracking of key metrics and conversions, whether it's at group or school level. Based on harvested data, further improvements will be suggested to keep DCI evolving as the best school.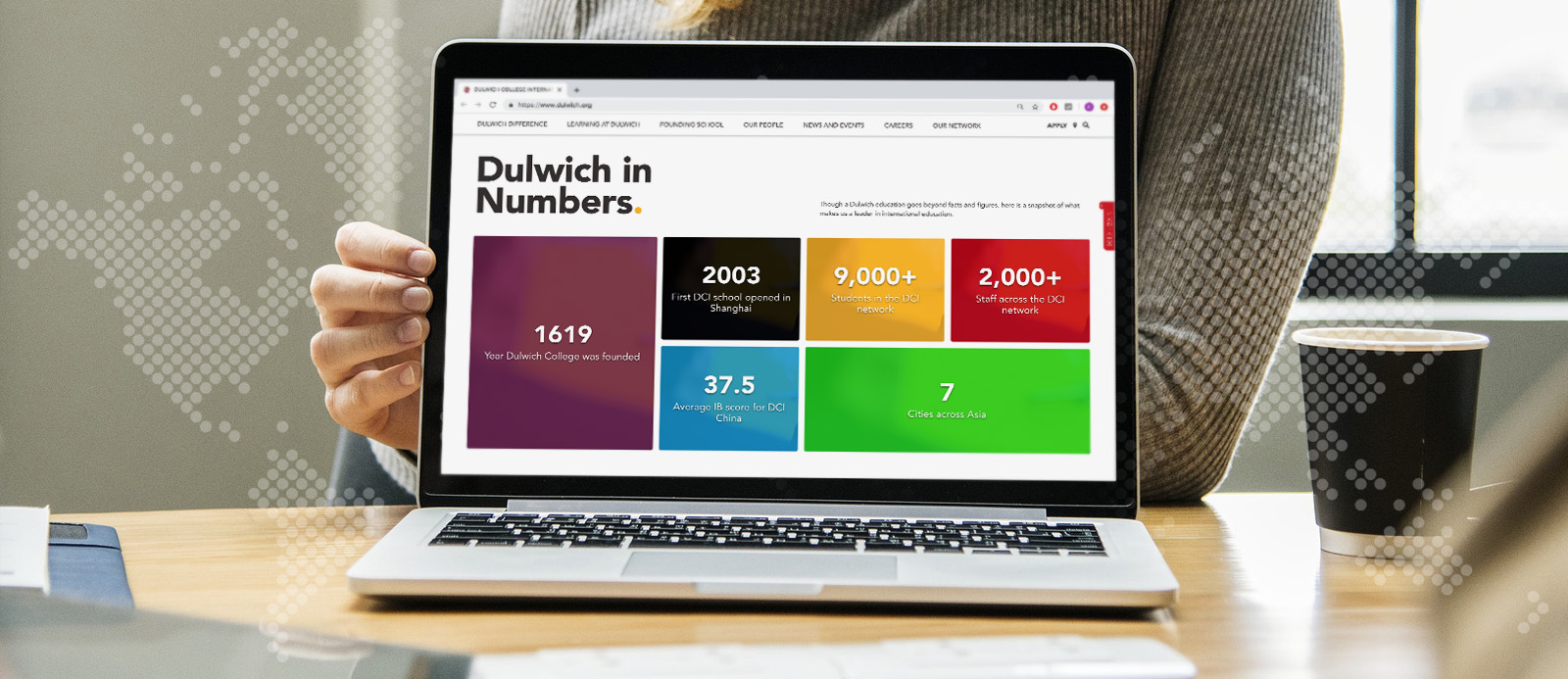 Was it worth it?
No matter how creative, memorable, or popular content pieces may become, every asset created and shared will ultimately be judged by the impact it makes.
With DCI's site now live with relevant analytics in place, here are the results after only 40 days:
Total visits = 156,000
Total page views = 454,751
Pages browsed per session = 3
Time duration per visit: 2.5 minutes
Avg. Bounce rate: 22%
The results are impressive, but this is just the beginning of paving the way to set up the same infrastructure for the sister group, Dehong Education. Monthly reports continue to be produced to enable DCI to track, analyse, and optimise their content's performance on a continual basis. It's a great way to identify what's working, discover areas where improvements can be made, and determine where to scale back to concentrate on more impactful efforts.
Maximum values their partners, and it shows. Together, they grow stronger to reach common goals.
Let's talk
If you want to know how a strong Employer Brand can reduce the overall costs of attracting, engaging and retaining talent, or are facing a talent-related challenge that has no obvious solution, our team would be delighted to sit down with you for an obligation-free chat.
Contact us
More work