Promoting IT careers in India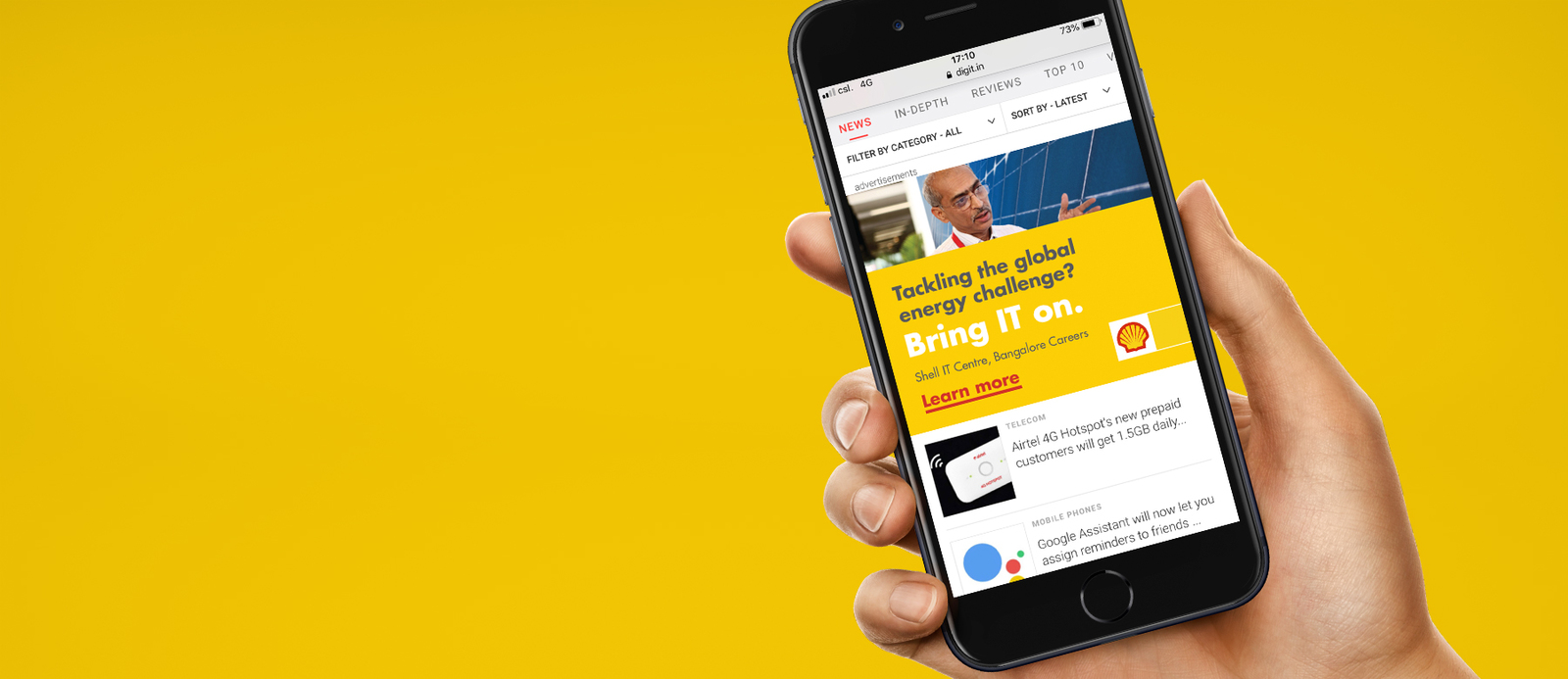 In 2015, Shell opened a first-of-its-kind global IT centre in Bangalore. They appointed Maximum to develop and run an integrated media campaign promoting opportunities with the global energy leader.
Challenge
Dubbed "India's Silicon Valley", Bangalore is home to many of the world's biggest tech companies. With brands like Amazon, Cisco, Dell, HP, Huawei, IBM, Infosys, Intel, Oracle and SAP all vying for the same highly skilled talent pool, the primary challenge was how to competitively frame a company best known for oil, gas and engineering.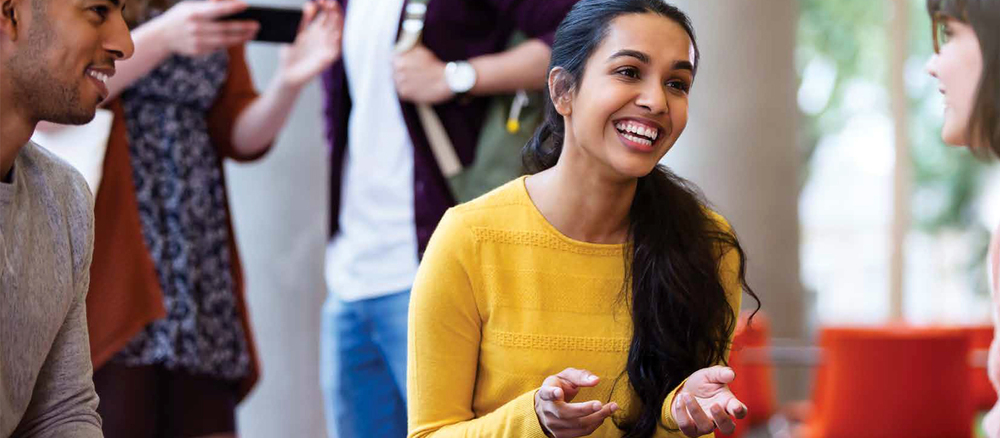 Insight
Despite the surface level reputation for engineering, Shell consistently ranks as one of the world's most innovative companies. Scratch beneath the hardhats and you find a global-scale multibillion-dollar project of staggering complexity – all completely underpinned, enabled by — and in many ways dependent on — IT systems and infrastructure.
Strategy
Seen through this lens, the "weakness" became a strength. For the right IT professionals, this was a chance to be part of something bigger than technology alone. It represented the opportunity to apply their craft and expertise to an entirely new context – one that had all the complexity and scale of Shell's conventional tech competitors. Only with Shell, it was also with the added purpose of delivering the world's energy. This realization formed the core thought and creative launchpad "experience IT like never before".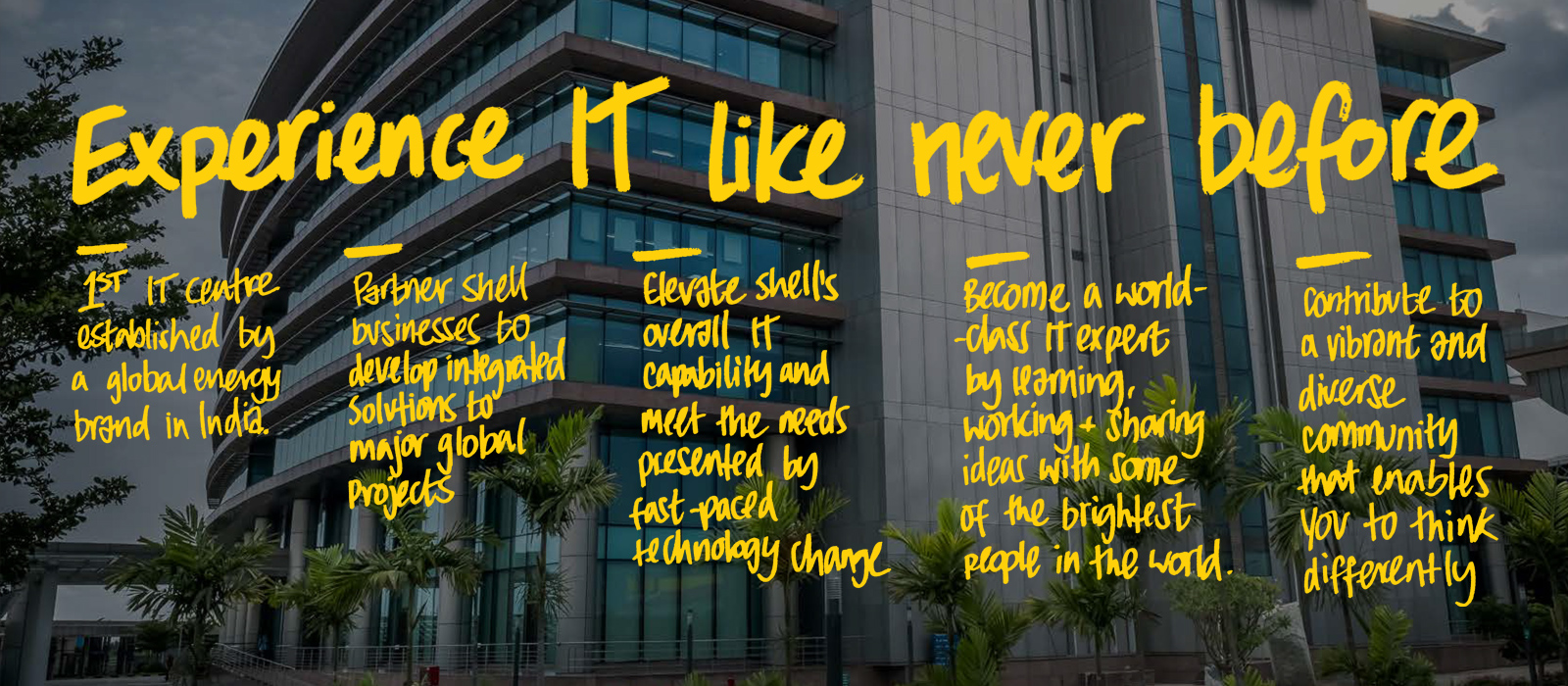 Creative
Maximum developed a range of creative ideas. The selected campaign direction positioned opportunities at the centre as a rallying cry for IT professionals looking for something with more purpose, and used people-centric, non-technical imagery that highlighted the community and energy of the IT centre.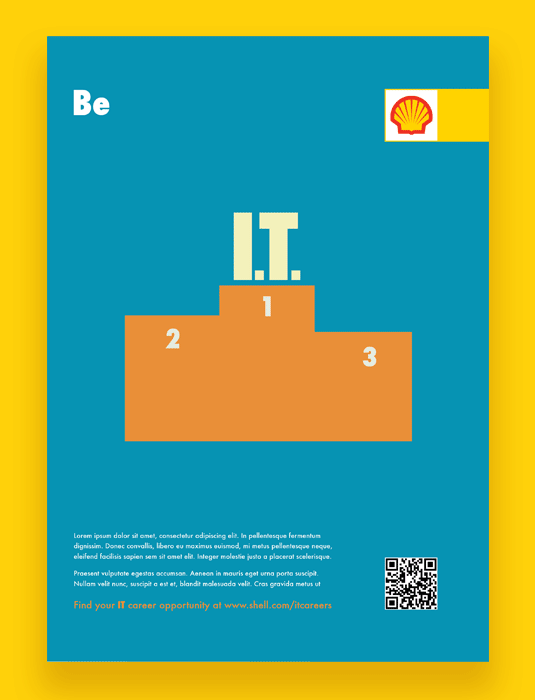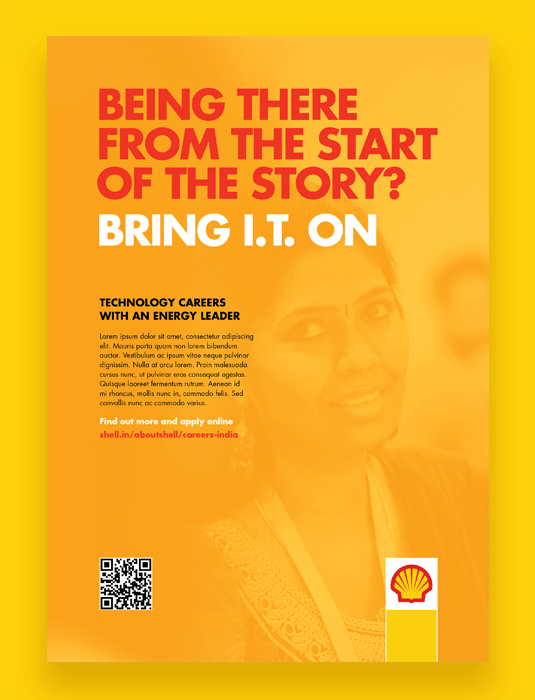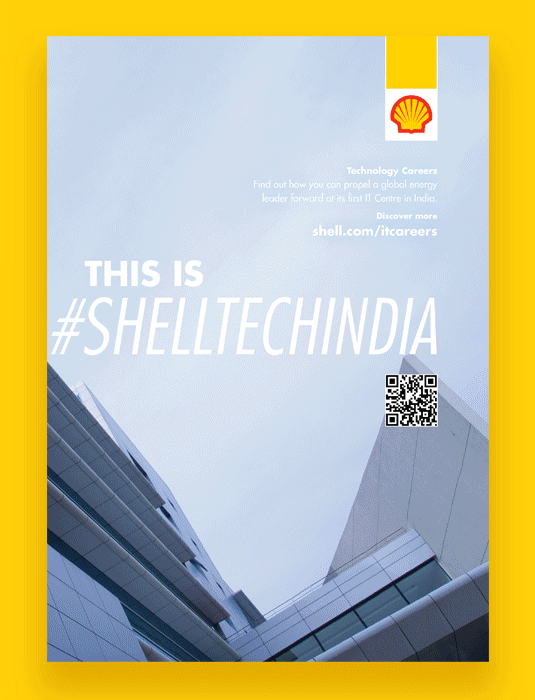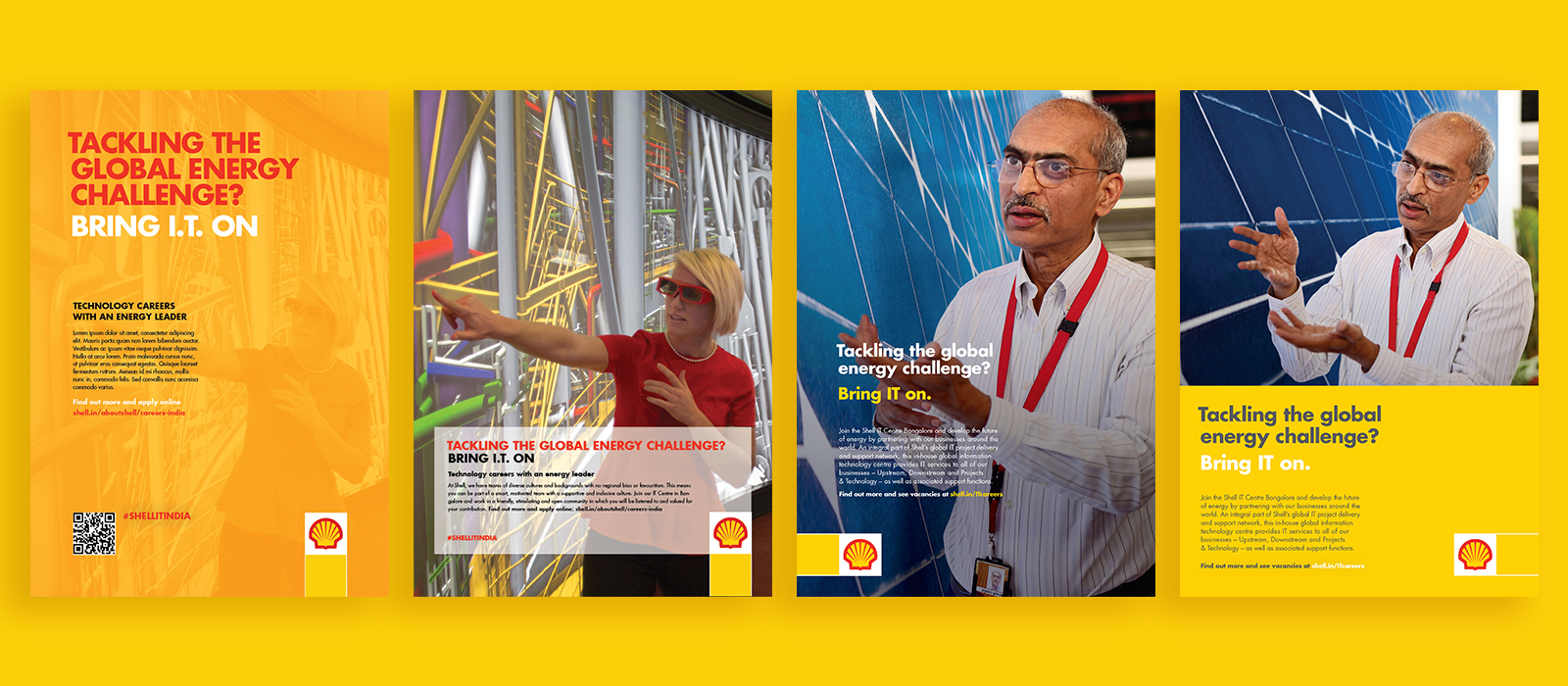 Execution
Between 2016-2018 The "Bring IT on" campaign ran across on and offline media supporting various hiring initiatives for the IT centre. A rarity in recruitment marketing, in addition to online media, the talent density in Bangalore also justified the use of Out of Home media channels.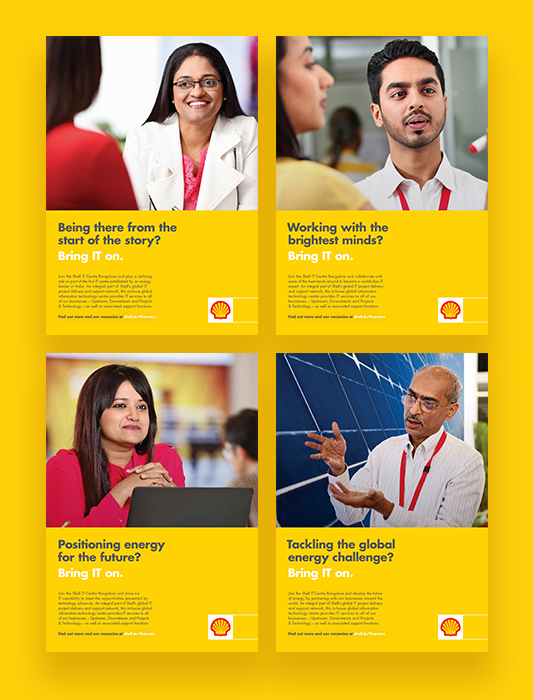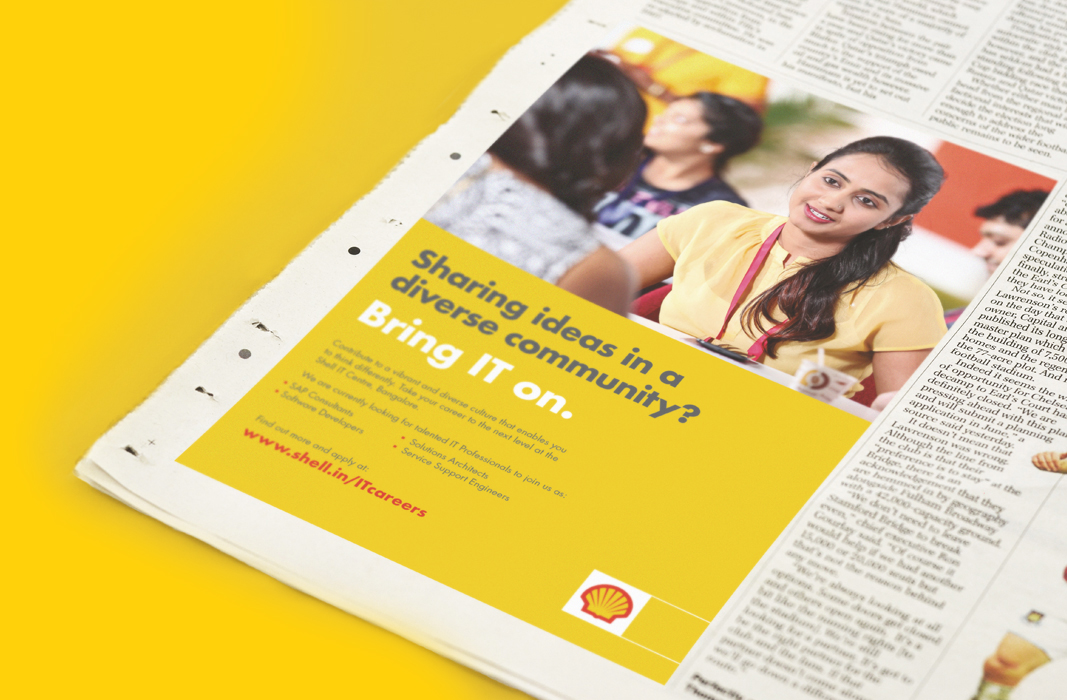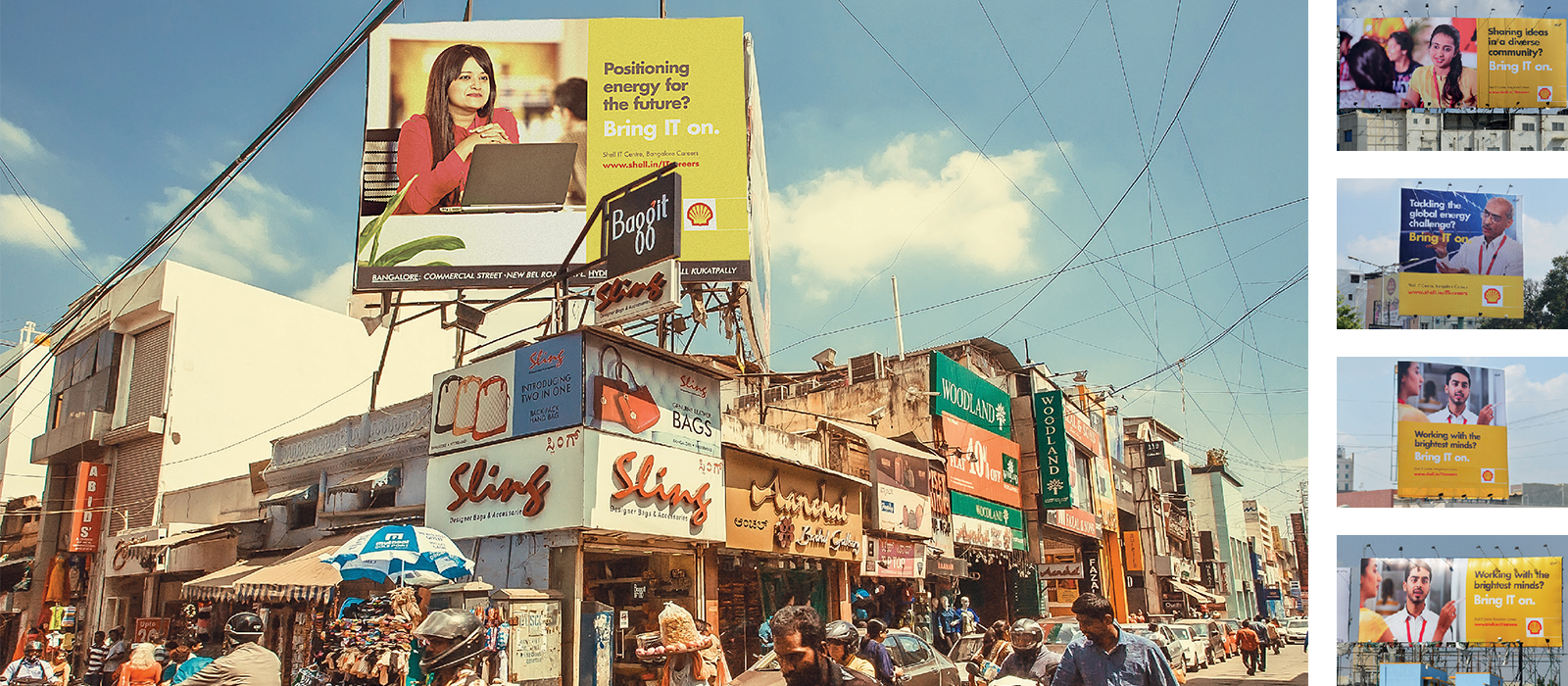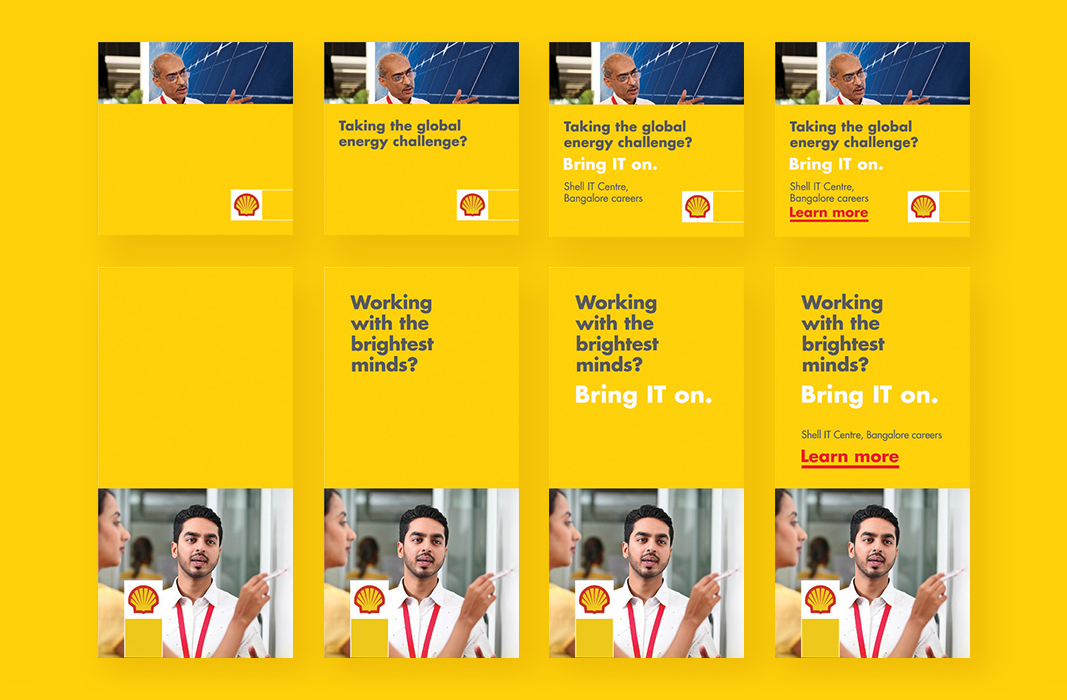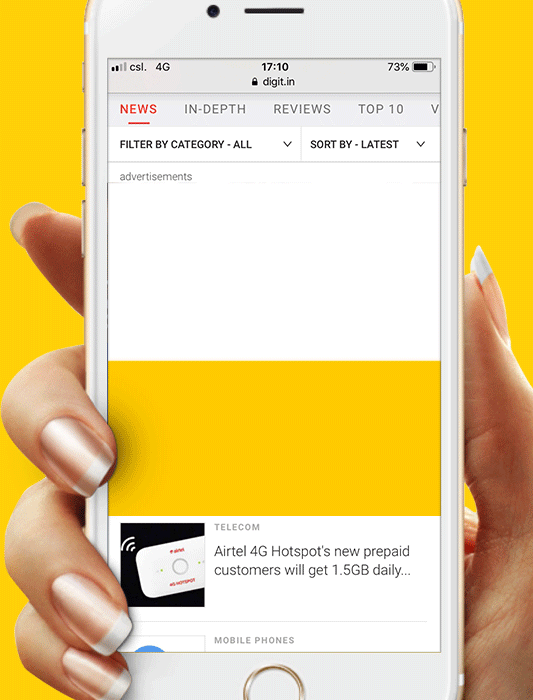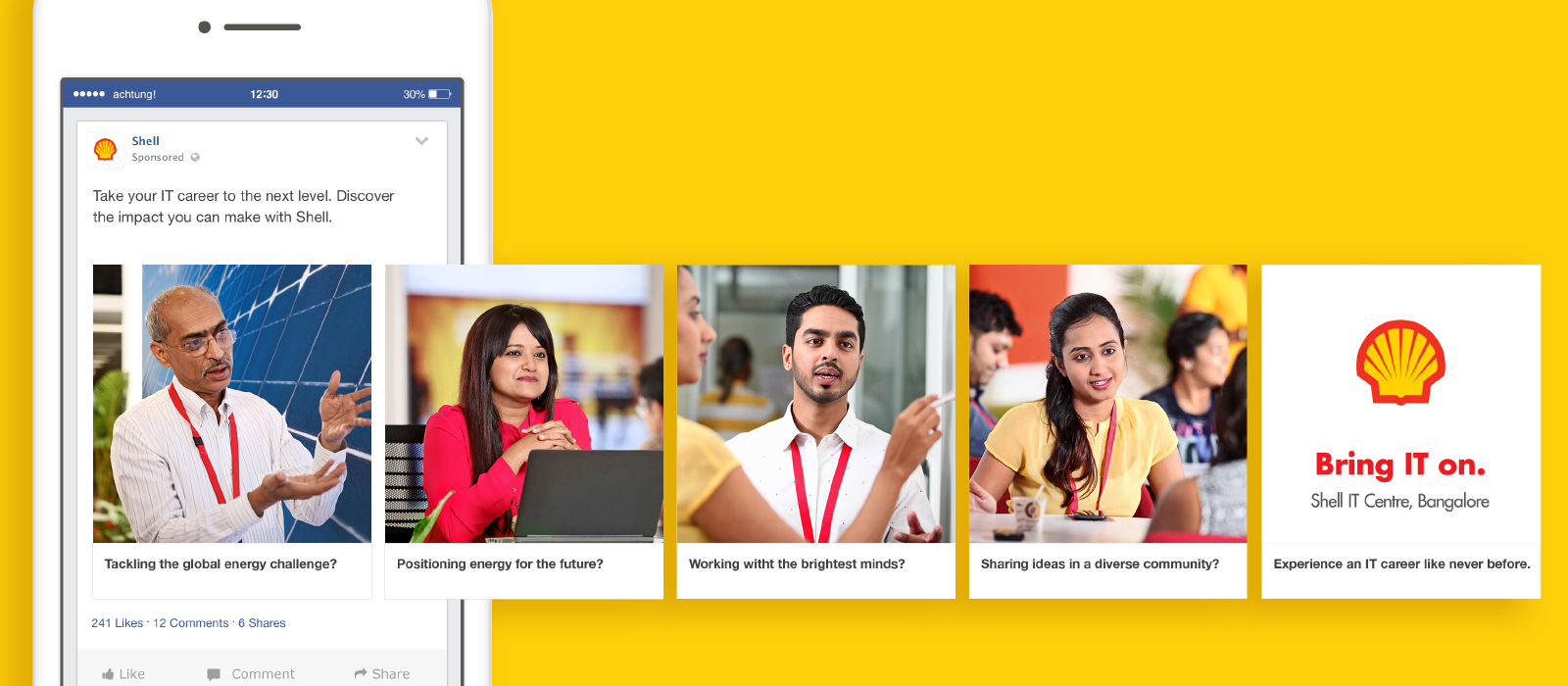 A comprehensive set of communication guidelines and recruitment toolkit enabled recruiters to use and adapt the campaign for different hiring campaigns. And real-time media reporting provided up to the second campaign analytics and optimization for: demographics, targeting, keywords, ad groups, ad copy, ad relevance, channels, etc.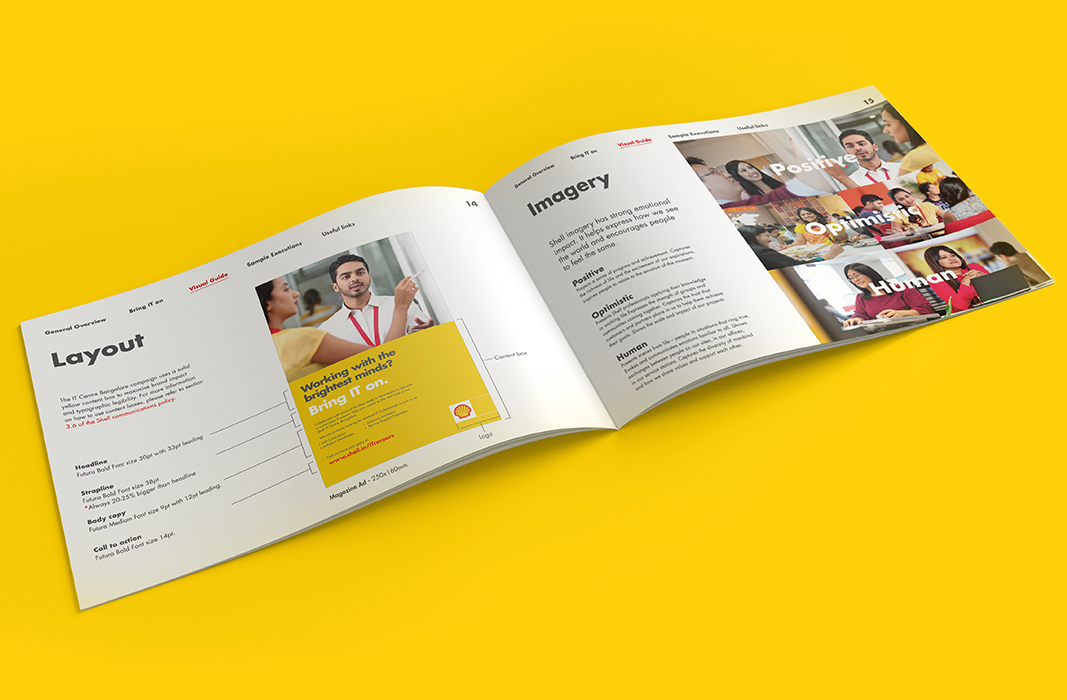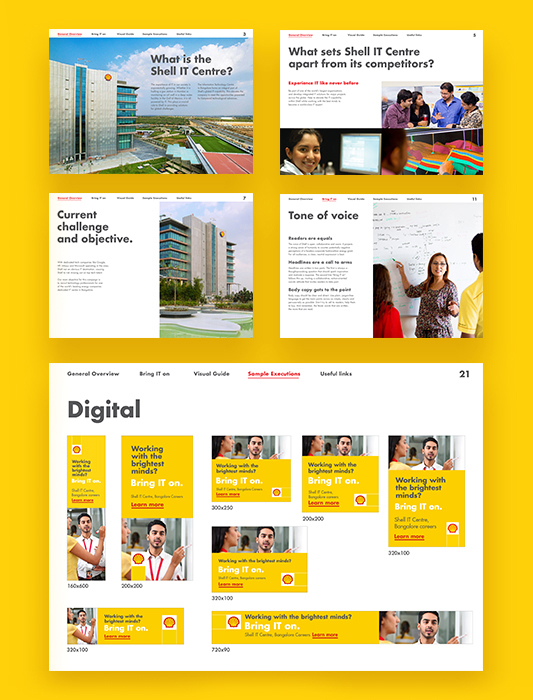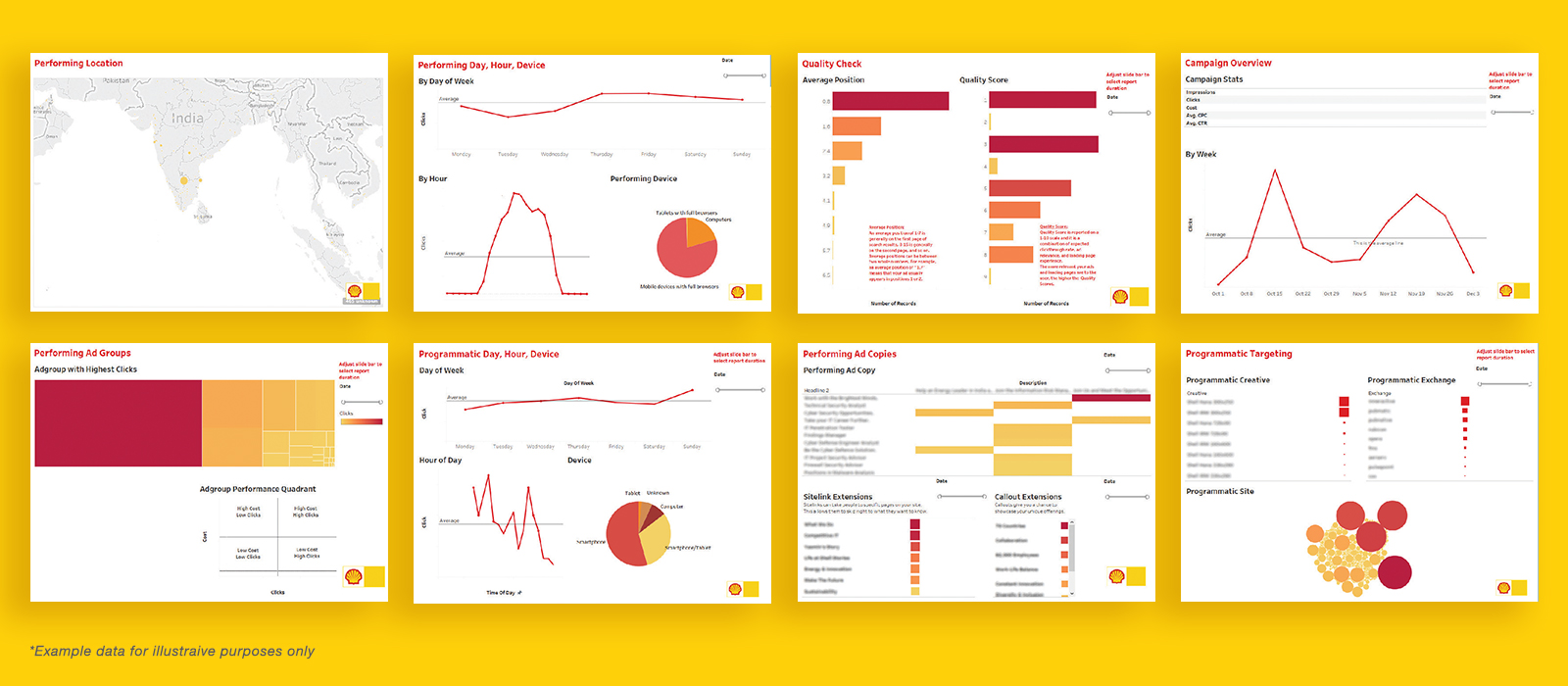 Let's talk
If you want to know how a strong Employer Brand can reduce the overall costs of attracting, engaging and retaining talent, or are facing a talent-related challenge that has no obvious solution, our team would be delighted to sit down with you for an obligation-free chat.
Contact us
More work