Attracting students to engineering
engineering@Polys is a collaboration between the engineering schools of five polytechnics in Singapore – Nanyang Polytechnic, Ngee Ann Polytechnic, Republic Polytechnic, Singapore Polytechnic, and Temasek Polytechnic.
The objective is to combat the declining take-up rate of engineering courses.
Maximum was given the task to create a marketing communications campaign for engineering studies as well as a media outreach programme to two target audiences – students and their influencers (secondary schools and parents). engineering@Polys had already created five mascots (E-types) with each one representing a different type of engineering, which had to be included throughout the campaign.
Solution
We created an integrated campaign across several platforms (print, online media and social media) to raise the appeal of engineering studies at the five polytechnics and re-kindle the interest in engineering amongst our target audience.
Given the range of engineering courses offered by the five polytechnics, we promoted the engineering industry as a whole by directing students to a central information website (www.engineering.edu.sg) that enabled them to find out more about the career prospects in the industry and the courses that are available to unleash their engineering potential.
Print
Posters were developed featuring current students studying in one of the five polytechnics and displayed at their previous secondary schools. Direct mailers were also produced and sent to students about to sit their O-Levels. All of these were made to inform and encourage the audience to attend engineering events.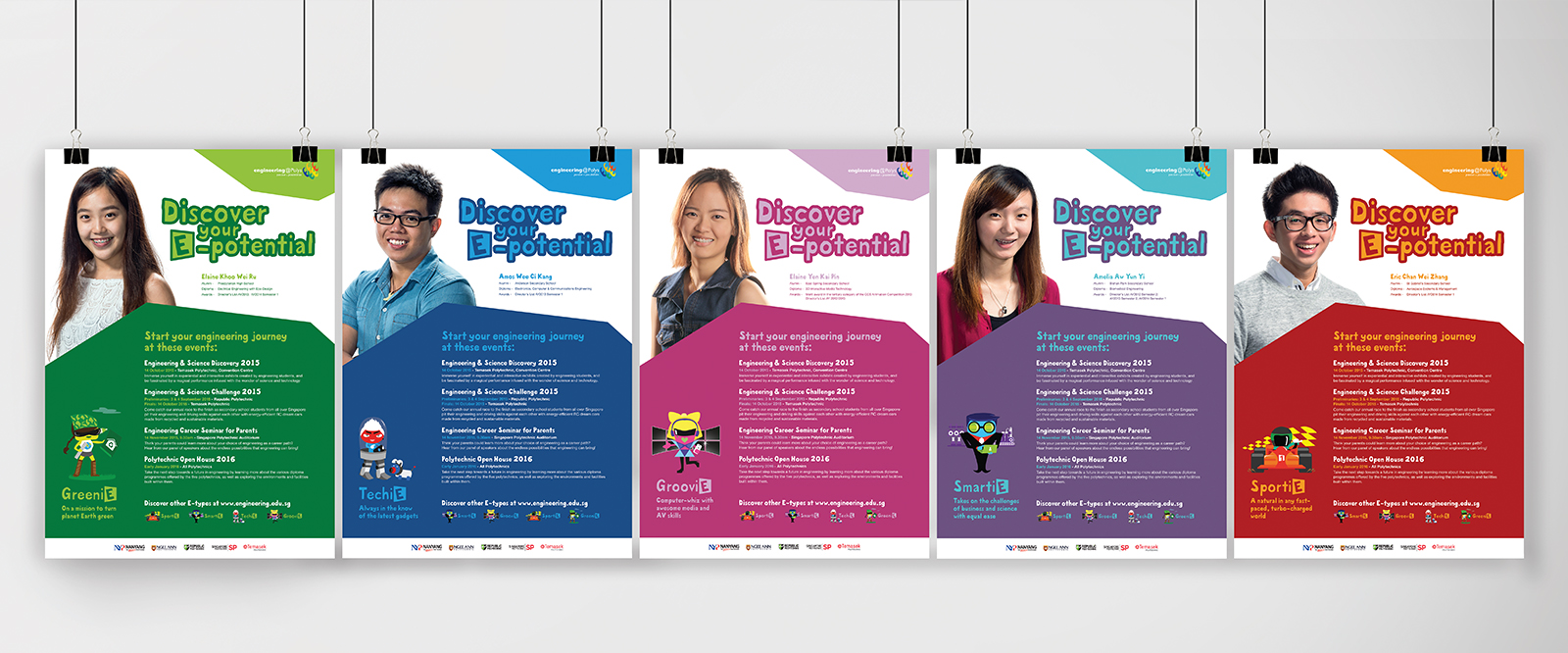 Digital
A range of online and mobile banner ads were created to target either the students or the parents and direct them to the engineering portal. These included Google text ads, animated, static, and interactive engineering-related game banners, which we designed and developed from scratch.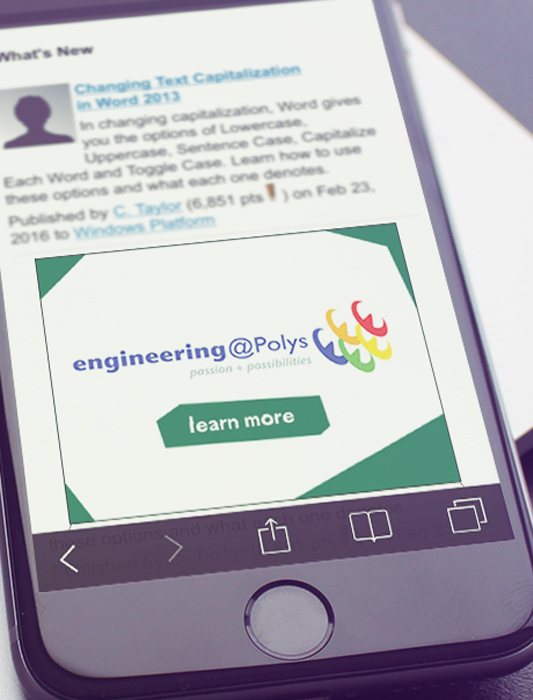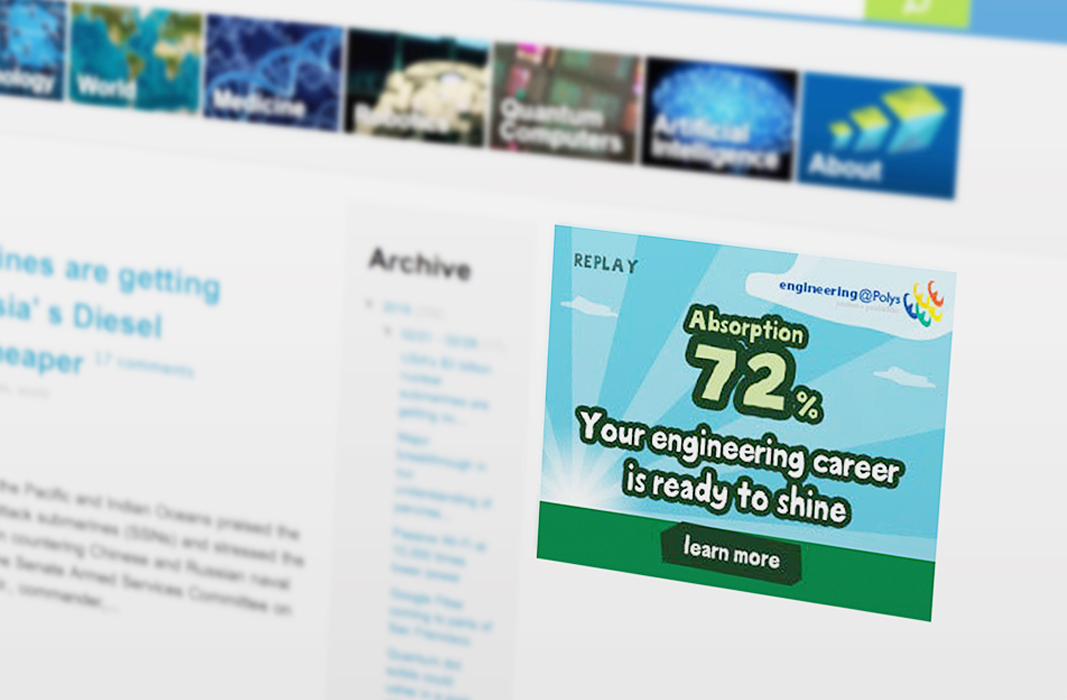 Social
At the centre of the campaign was a social media strategy built to boost interest and audience engagement through content crowdsourcing. Student representatives across the five polytechnics were tasked with the mission to discover and report authentic and interesting engineering-related stories on campus. This way, the student social posts became powerful drivers to build social engagement and activation via three of the top active social networks in Singapore – Facebook, Twitter and Instagram.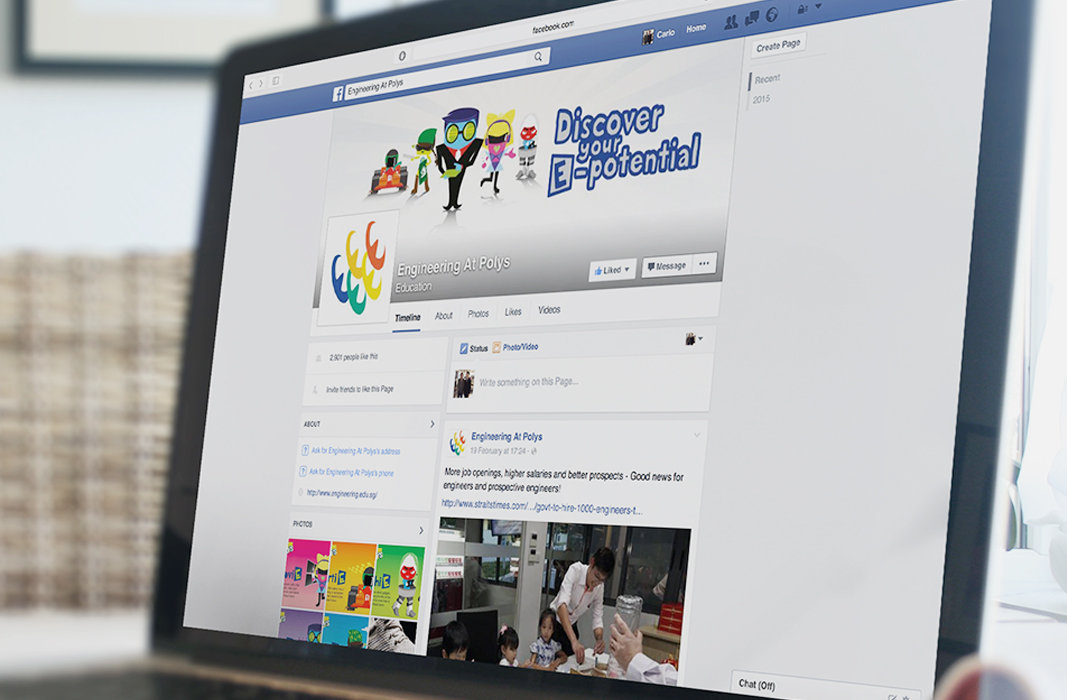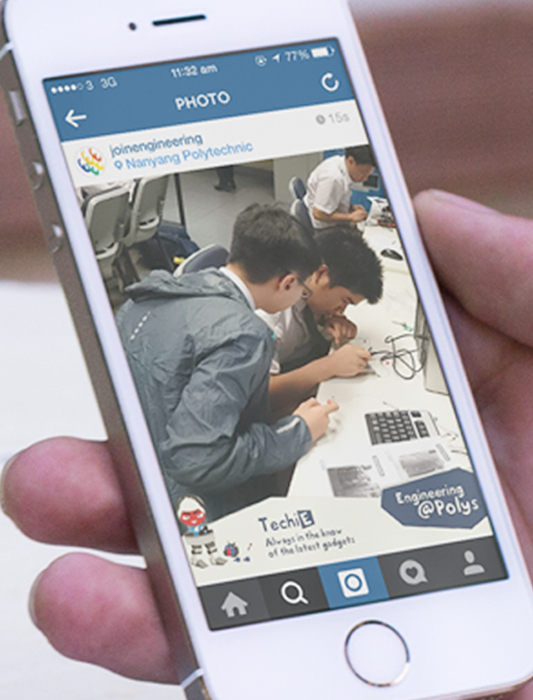 Ultimately, we aimed to deliver a campaign that communicated, convinced, influenced and engaged.
Results
As the campaign is still ongoing, the results so far look like this campaign will end on a high note. These are the results to date:
Total number of delivered impressions: 17,280,000
Total number of clicks to the website: 25,565
Total number of visits to facebook.com/JoinEngineering: 1,149
Total number of followers on twitter.com/JoinEngineering: 20
Total number of followers on instagram.com/JoinEngineering: 66
Let's talk
If you want to know how a strong Employer Brand can reduce the overall costs of attracting, engaging and retaining talent, or are facing a talent-related challenge that has no obvious solution, our team would be delighted to sit down with you for an obligation-free chat.
Contact us
More work