Challenging industry perceptions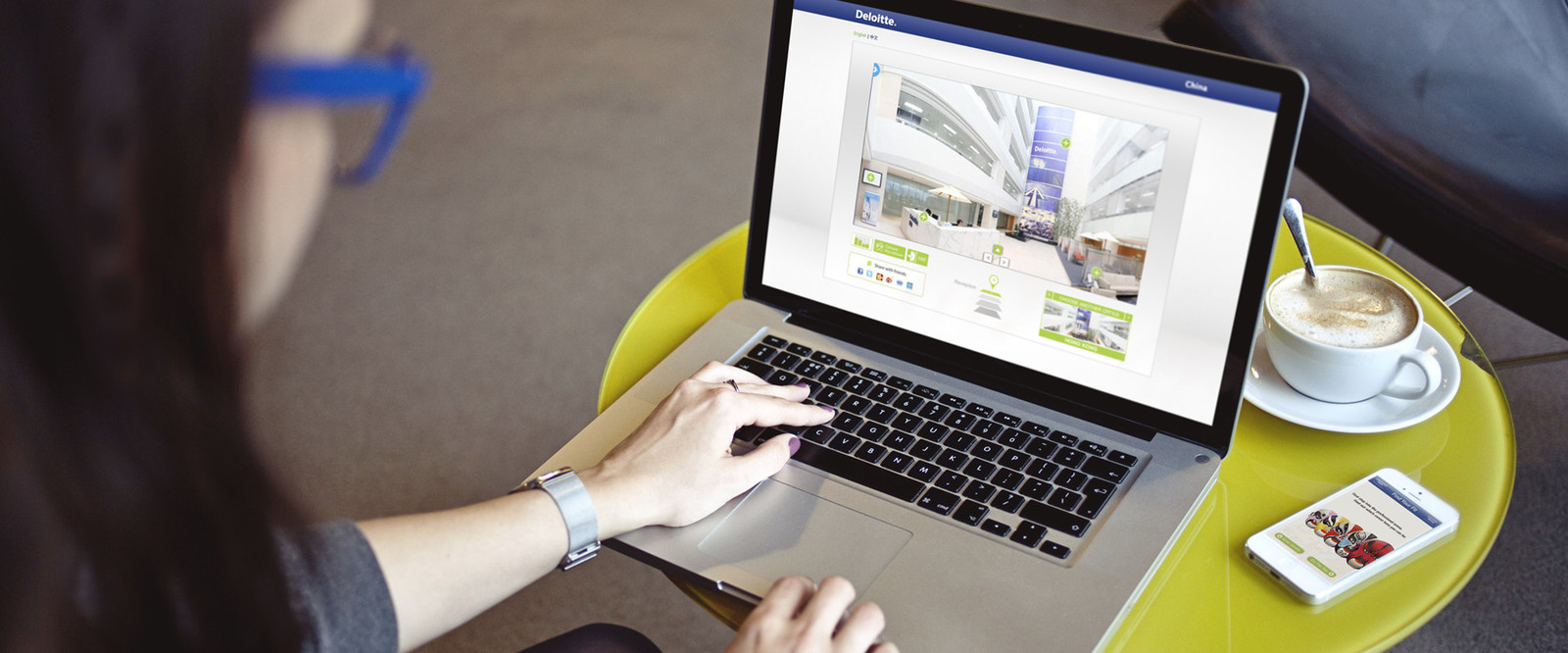 A case of 'we don't see things as they are, we see them as we are'
What did the world's largest provider of professional services do to change the perception of university graduates that it was 'just' an accounting firm? And more significantly, how did it tackle the consequences of this – namely, becoming increasingly dependent on a limited number of prospects that were being heavily targeted by competitors, with many young people missing out on the opportunity to fulfill their promise by having the best possible start to their careers?
Deloitte appointed Maximum.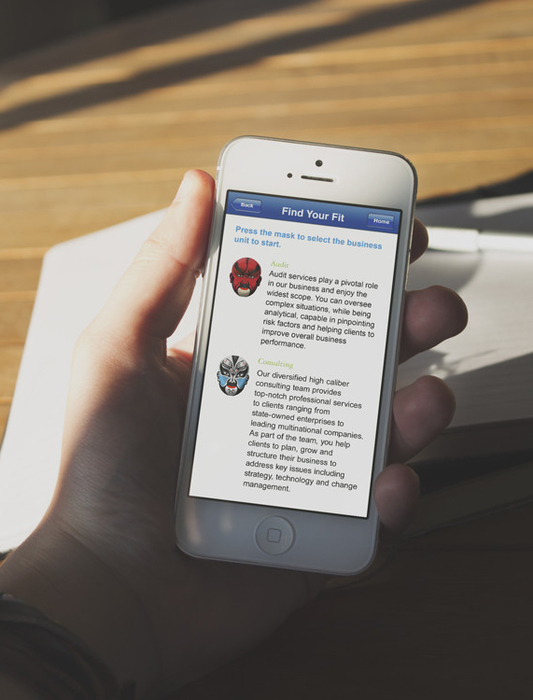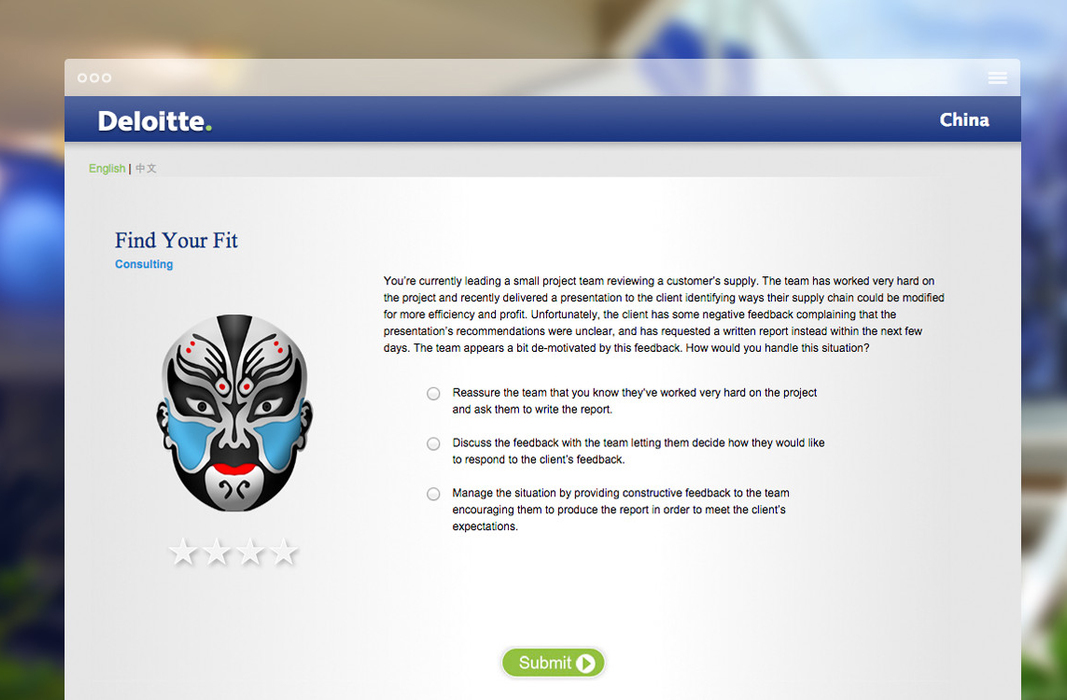 We developed a programme that opened up graduates to Deloitte as much as it opened up Deloitte to graduates. A programme based on a single, unifying idea – potential – and personified by the Deloitte green dot, a symbol of life, growth, go.
We educated graduates on the fact that Deloitte doesn't recruit based on skills, but on potential, opening up new possibilities for those who had considered their career options to be limited, expanding the horizons of many who had been set on a specific career path, and changing the perceptions of all on Deloitte as an organization and as a culture.
We engaged graduates with an immersive, interactive virtual tour of Deloitte in which they could explore potential career opportunities, and respond to scenarios in ways that helped them to discover the practice areas providing the best fit.
We inspired graduates with stories of Deloitte alumni, some of the most impressive figures in the world of business today, and got their hearts racing to the fact that if they started their careers with Deloitte, they would be getting a head start in activating their potential as professionals.
In doing this, the programme changed the graduates' perceptions of Deloitte by stimulating them to change their perceptions of themselves and the futures they could not just look forward to, but create, in a green dot environment.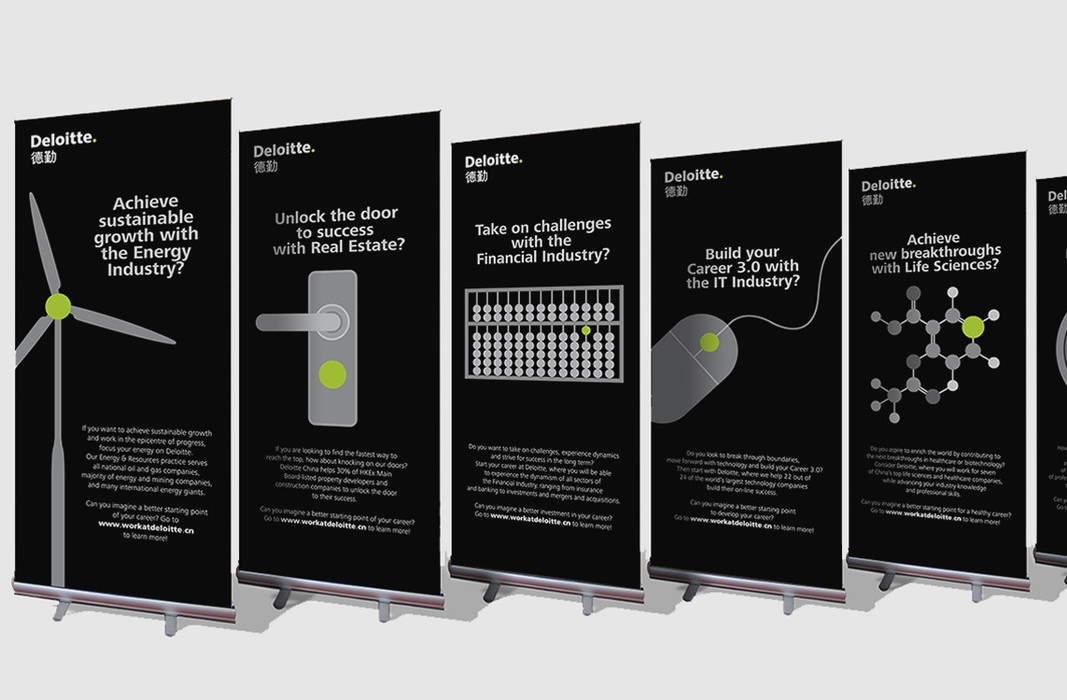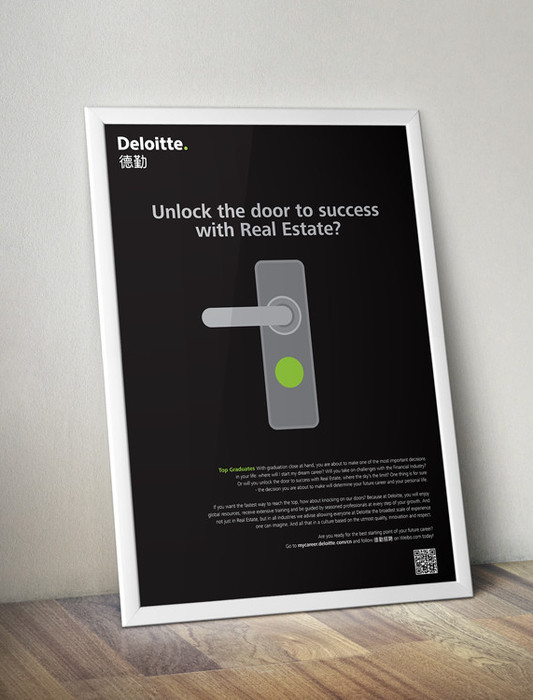 Let's talk
If you want to know how a strong Employer Brand can reduce the overall costs of attracting, engaging and retaining talent, or are facing a talent-related challenge that has no obvious solution, our team would be delighted to sit down with you for an obligation-free chat.
Contact us
More work