HR and Employer Brand Marketing is blooming in Asia
Having only recently joined Maximum, I was honoured to be invited to join my team and our clients, H&M Group and Evonik Industries, at the Asia Recruitment Awards 2019. It was a night of glitz and glamour as the best and brightest in Hong Kong's human resources industry were feted for their outstanding efforts in the area of recruitment.
I was riding on a rollercoaster of emotions throughout the night. I could see the Maximum team were proud each time one of our clients received an award for work that we helped them with. Seeing the clients extremely happy made me enjoy sharing the moment with them.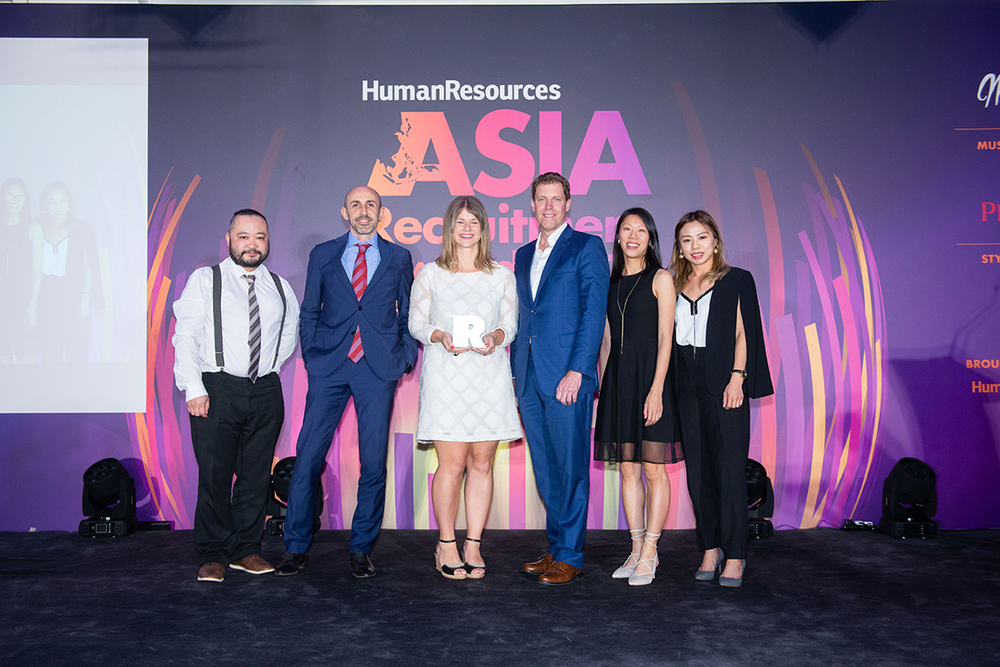 Evonik was awarded the Silver Award for Best Employer Brand Development. Evonik's "glocal" employer brand, combined the latest technology, industry best-practices, extensive research, strategic positioning and creative thinking. Besides defining Evonik's employer value proposition, what really made the #HumanChemistry campaign a success was allowing employees to show what their company culture and workplace is really like by publishing social posts directly to the career website. As a result, site traffic rapidly increased, session duration doubled, and job search pages per session tripled in 75% less time. This is a great example of using owned media to create a successful earned media campaign. Learn more about Maximum's work for Evonik here.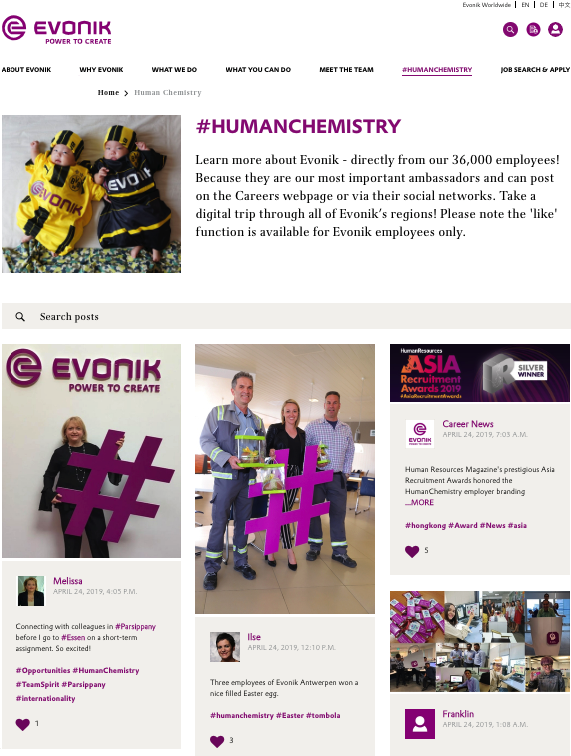 H&M recognised that ambitious employees quit their jobs for many reasons and is something that is inevitable in every company. To help employees reach their career goals within H&M, the internal platform "MOVE" was born and was awarded the Silver Award for Best Recruitment Innovation – Corporate HR Team. The MOVE platform was built to ease internal mobility for recruiters, and for employees to get a full view of the wealth of career opportunities available to them. As a result, internal vacancies doubled the number of applications and internal mobility rates increased by 52%. You can see the work here.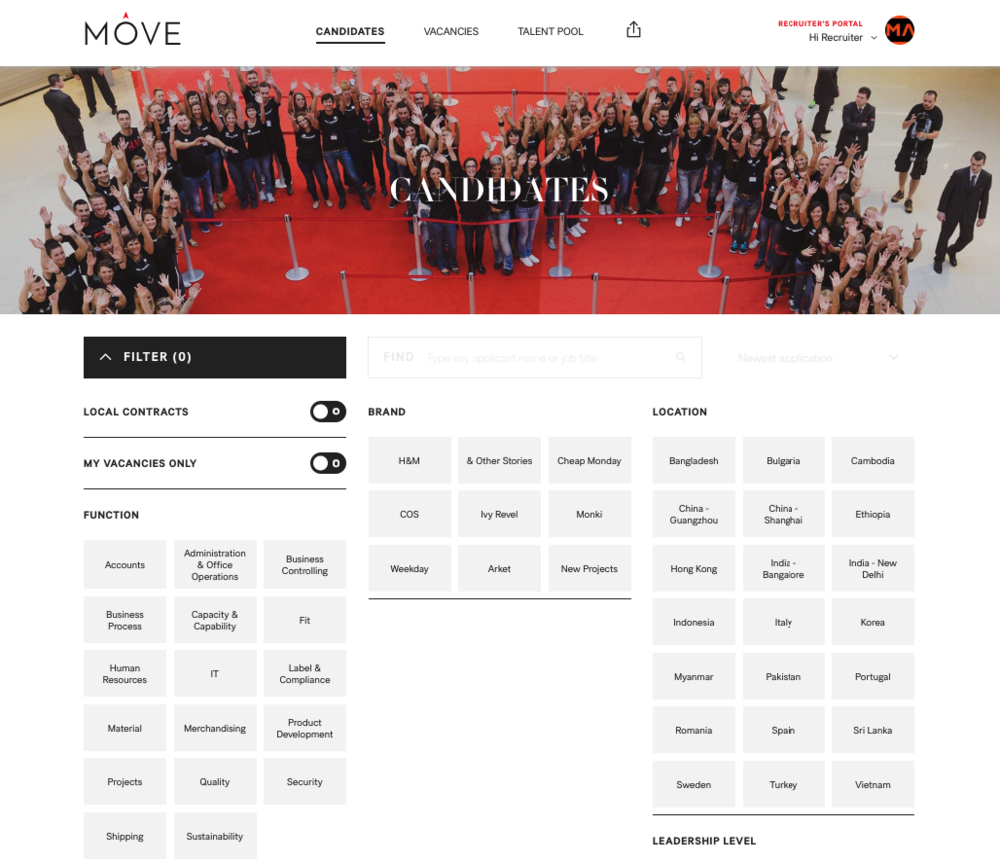 Successful companies never stop hiring. However, despite a 2019 Smashfly Recruitment Marketing Benchmarks Report citing a 3x increase in adoption of recruitment marketing practices, it is becoming more and more difficult to hire the right talent. Employees and job seekers are placing an increased emphasis on work-life balance, benefits, and good company culture. And job alerts have been declining since 2016, whereas talent networks are increasing. To me, this increase in passive job-seeking behaviour supports the view that employees increasingly evaluate their careers within the broader context of their lifestyle.
Further, investing in HR and Employer Branding benefits both the employees who work there and the organisation as a whole. Those with mature recruitment marketing strategies benefit from a higher volume of positive Glassdoor reviews and post higher annual revenues. And so, the need for an always-on employer branding strategy powered by the right technology is more important than ever.
In Talktech: Rethinking HR for the digital era, Margaret Choi, director, Human Resources, Swiss Reinsurance Company backs this up by saying, "Leadership should own and drive it. Then you select the HR tools to support it. After all, if we do not change the HR processes [as a company], we won't be able to get the people into the company. And most of us rely on getting the right people to drive the business."
I am extremely proud and humbled to be part of the winning team that helped our clients achieve their goals of building an employer brand that is recognised in the Asian market. Clearly, never been more critical for employers to open up their culture to the world and use technology help them meet the needs and ambitions of their employees. It's encouraging to see more and more employers adopting sophisticated recruitment marketing strategies. And those who do might even win an award for it.